With Eventdrive, you can send questions to the presenter.
As part of the presentation of your event, you use a presenter.
In this article, find out how to send questions from participants to the moderator equipped with his tablet.
Step 1
From the admin tool, click " Shortcuts " on the top right. Then click on " Moderation " to access the moderation platform.
Step 2
Go to the " Express yourself "and select the Q&A feature.
Step 3
Under each question, you will find a list of icons. The microphone icon means: send to presenter.
So, for any questions you want to send to the presenter, click on the microphone icon. When the latter is green, this confirms that the question has been sent to the animator.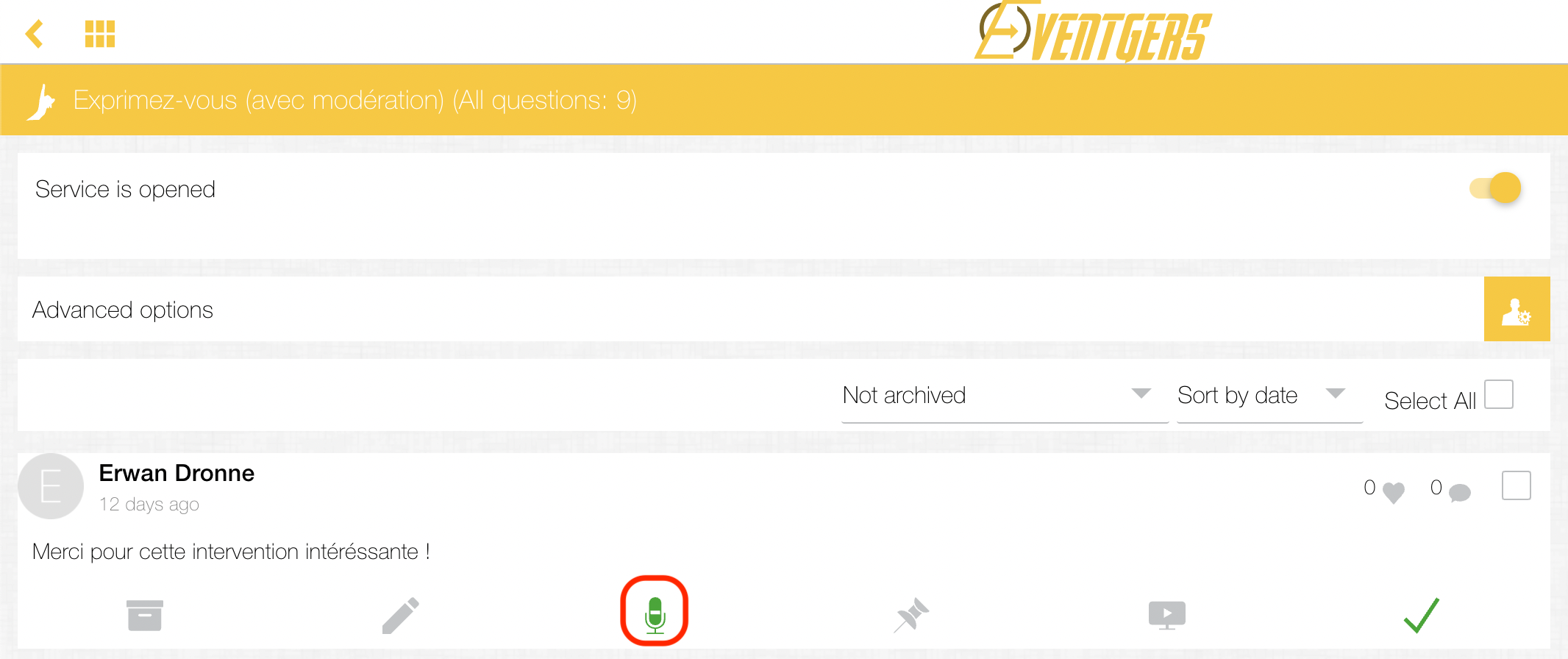 Click the microphone icon again to remove the question from the animator profile. The icon will then be grayed out.
Note
The animator can hide the questions he receives. When he hides a question, the microphone icon of the question concerned turns gray on the moderation side.
Tips
Make sure the wifi connection is working on the animator's tablet.

Disable auto-standby.
To find out more about the facilitator profile, see our articles What is an animator profile? and How to create an animator profile?.