With Eventdrive, you can personalize your error messages or redirect your attendees.
Customize
To make the error message more understandable for everyone and to highlight your brand image, you now have the ability to customise the 403 error's page (unauthorized access).
To do so, please follow this path :
Invite -> Website -> Settings & SEO -> Website settings
You can add your logo and brand color.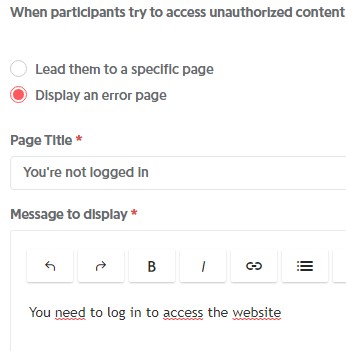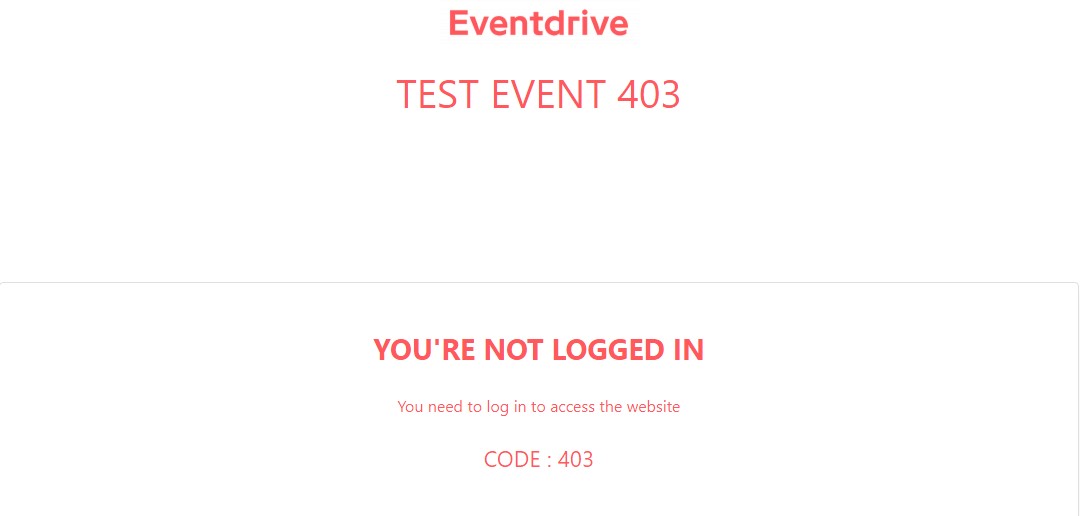 ⚠️ If neither of these two elements is defined, the organisation's parameters will be taken into account.


Redirection
You can choose to redirect your attendees to another page by entering a link in your back office.

For example, you can redirect an attendee to an article in the Eventdrive's FAQ explaining what to do.