With Eventdrive, it is possible to manage the parameters during a live event.

As a speaker and moderator on the Eventdrive Live, you can specify which camera and microphone you will use before and during your virtual event.
Step 1
Once you have logged on to your virtual event, click on the settings icon at the top right of your screen.

Step 2
Here, you are able to change your camera and microphone settings. If you want to change your camera source, you will be shown a preview of the selected camera. A green bar is displayed at the bottom of the preview thumbnail of your camera and will allow you to know if what you say is well detected.
You can also adjust your microphone settings and test your sound before saving your changes.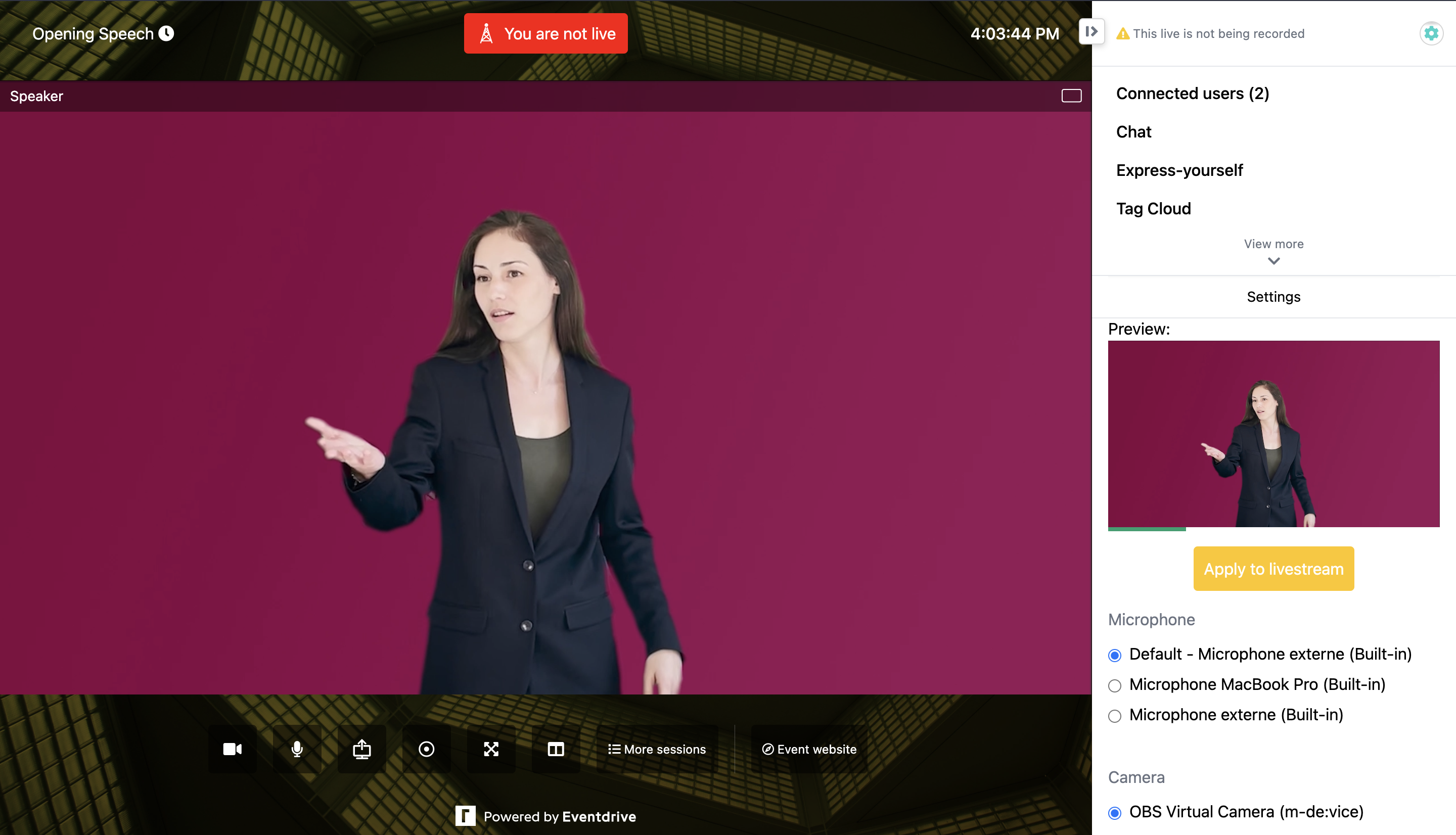 Step 3
Once you are happy with the preview, you can "Apply your choices" to your Live camera and microphone and they will be taken into account.
Step 4
When your Live ends, to exit it, simply click the Exit and Logout button.
To know
When you log in as a presenter/moderator on Live you can adjust your sound and image settings in advance. By turning on or off the camera of your choice and choosing your microphone when you speak. You can also activate the blurring of your background.