The "Restrict some options to moderators only" feature can be found in LIVE STREAMING under the tab LIVE STREAM in the ADVANCE OPTIONS section at the bottom of your live session. It is used to limit what speakers can do in their live session.
If the option is disabled, presenters and moderators will both be able to manage the waiting room, to record, to play videos, to grant participants the floor (if provided) and to delete chat messages.
If the option is enabled, only moderators will be able to access these functions.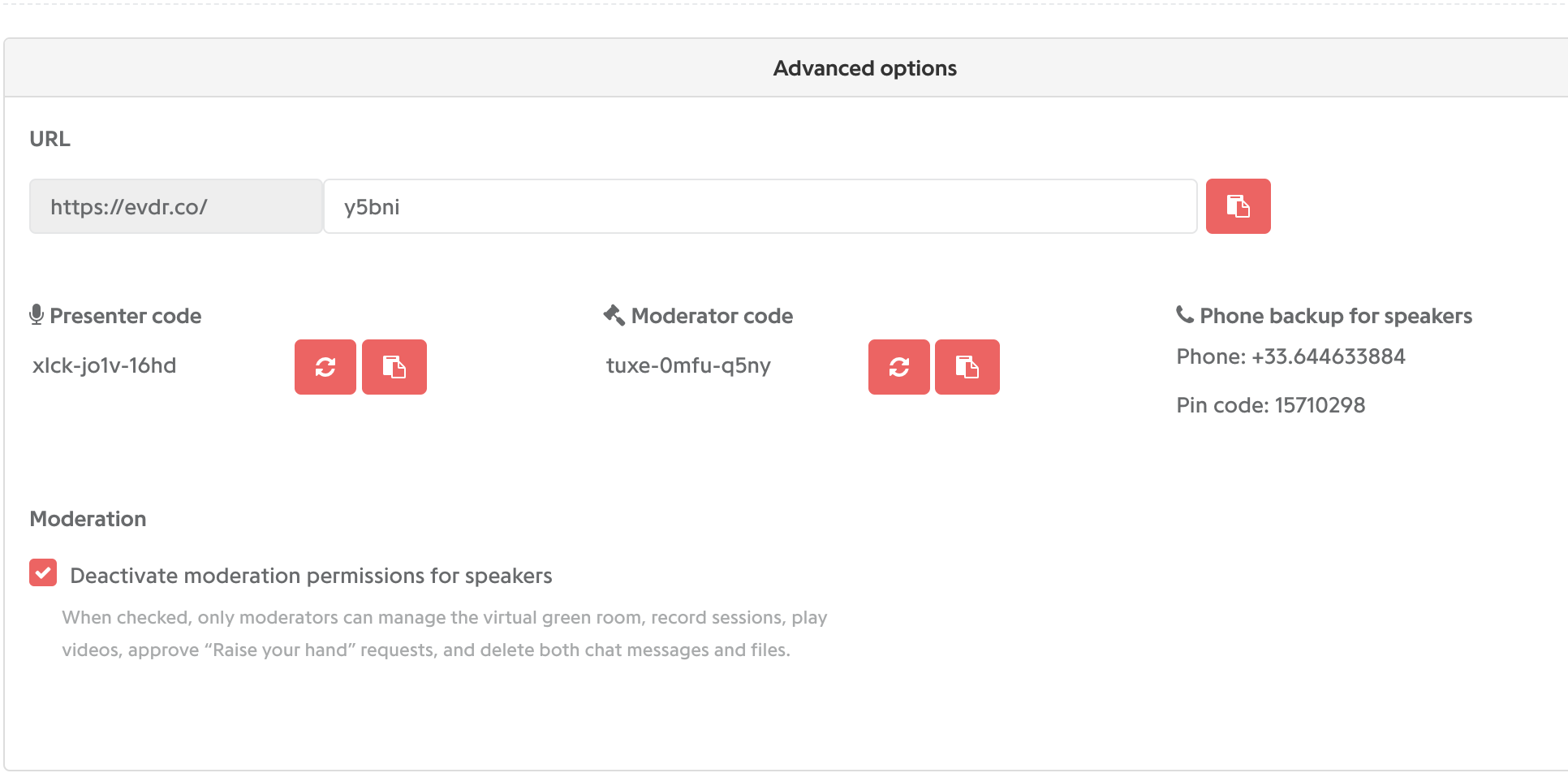 The following features will be inaccessible by your speakers if you chose to activate the "Restrict some options to moderators only" feature.
Manage the waiting room: Before going live, speakers and moderators can meet with each other before your live stream is broadcasted to your participants. They have the option of starting your live stream.
Start recording the session: At the top of your screen when going live, you have the option to open your live stream and start recording your event. There is also an option to record your live event at the bottom of your screen amongst the other available options. You can start or stop recording the session at any time.
Play videos: Launch a video that has been uploaded to your live session.
Grant the floor to participants: If you have chosen to provide your participants with the option to raise their hand, you can accept requests to speak so that your participants can come on stage.
Delete messages in chat: The ability to moderate the chat by deleting unwanted content.