With Eventdrive, it is possible to manually register my participants.

Whether you are organizing a physical, hybrid or virtual event, you'll need to track your participant registration and attendance for your event.
Here is how to check in one or more participants with a single action.
Step 1
Go to INVITE > Participants and select the participant(s) you wish to manually check in.

Step 2
Click on "With selected" which appears at the top right corner of your participant list. Select "Check-In".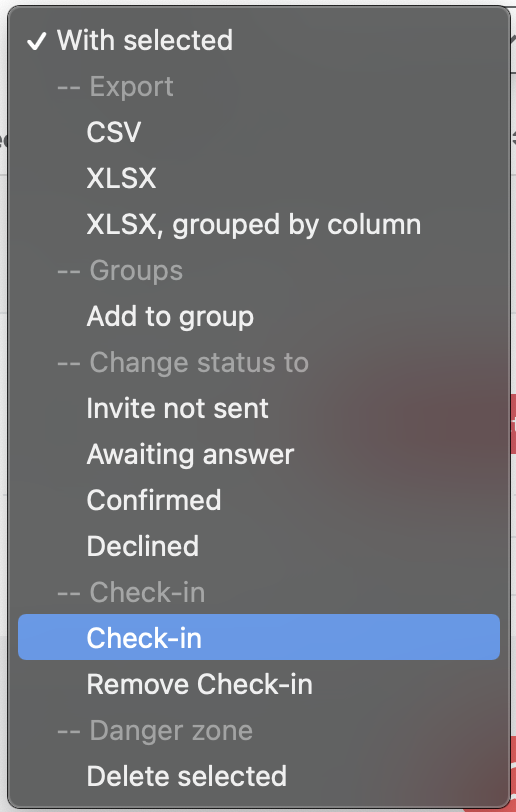 Step 3
Click on "Go" and the selected participant(s) will be checked in.