In this article, find out how to manage the design of your Live Streaming.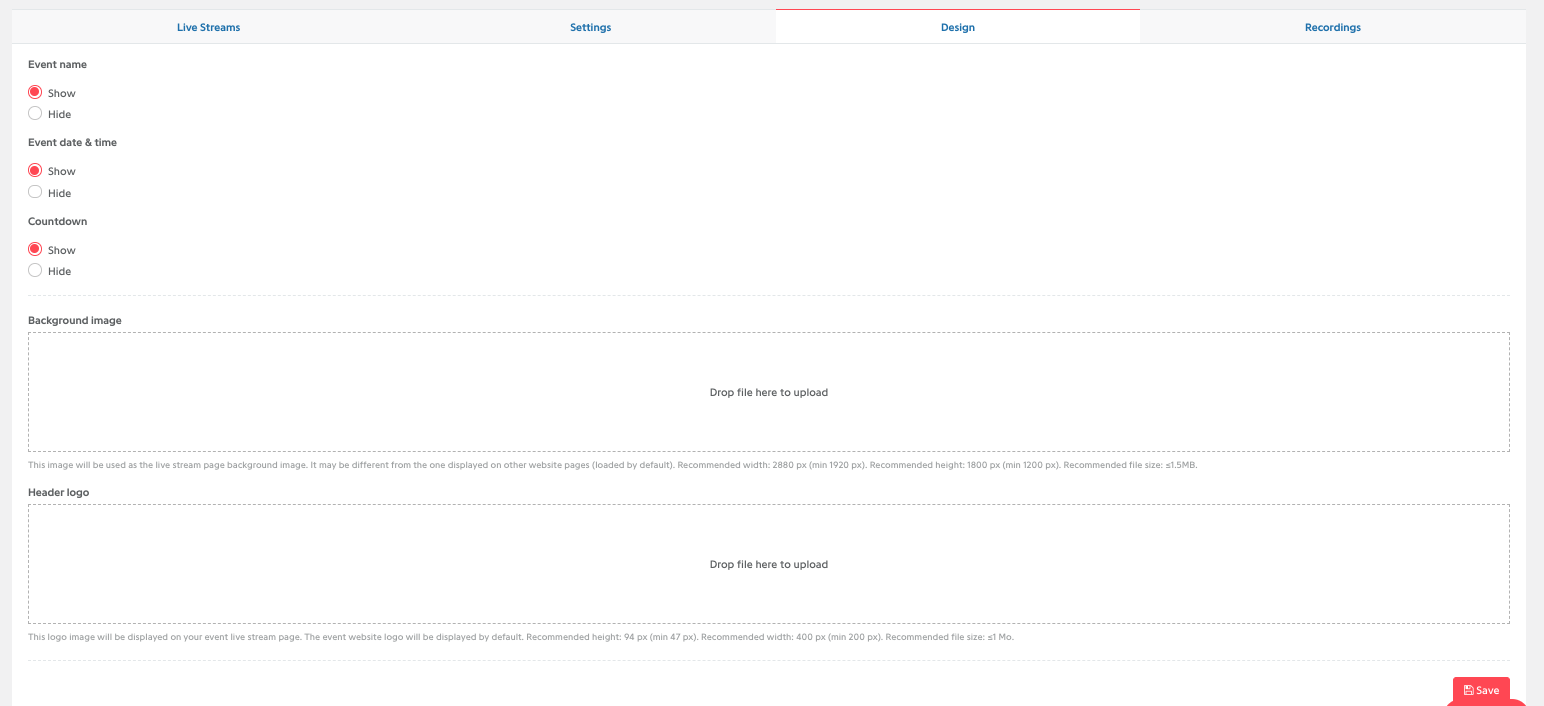 Event name: show or hide the name of your event on the Live.
Event date & time: show or hide the date and time of your event.
Countdown timer: display a countdown timer on your site to the date of your event.
Background image: add a background image to your Live.


Recommended dimensions:


Height: 1800 px
Width: 2880 px
Maximum weight: 1.5 Mb
Header logo: add a logo at the top left of your Live page.


Recommended dimensions:


Height : 94 px
Width: 400 px
Maximum weight: 1 Mb

Thumbnail for multi sessions:

add thumbnails to each of your multi sessions - can be set at each agenda session details.


Recommended dimensions:


Height: 364 px
Width: 256 px


Minimum required dimensions:


Height : 182 px
Width: 128 px