With Eventdrive, you have the ability to create a Live Streaming event as well as multi-session Live Streaming event.
Multi-session live streaming
This option allows you to create multiple Live Streams within a single event.
You can generate multiple overlapping or simultaneous lives. They will each have their own URL link.
Each of these links are to be created via the agenda sessions.
You can play with the different visibility of the agenda sessions to segment the vision of your lives to your participants.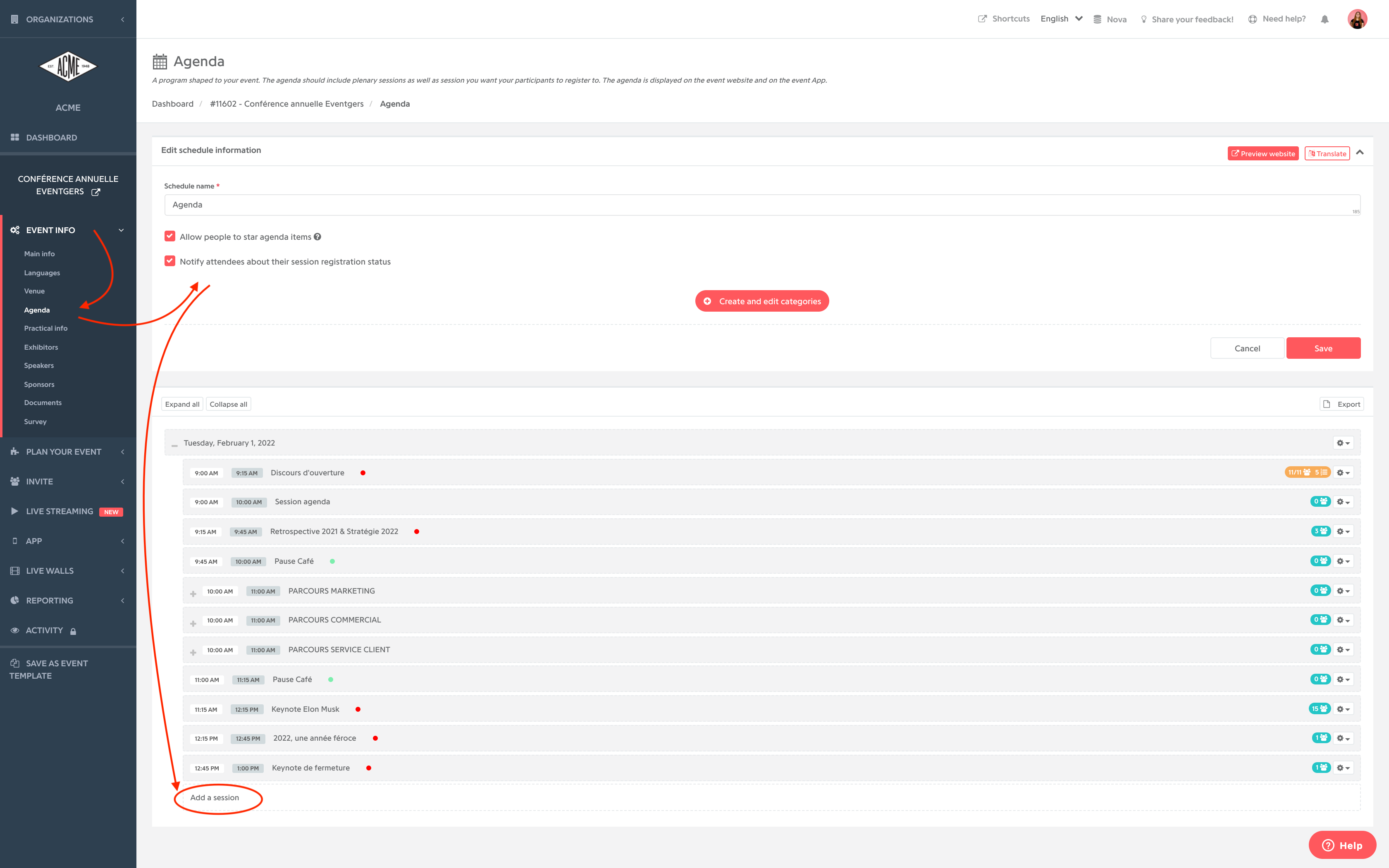 Step 1

Go to the "EVENT INFO" tab, "Calendar" and click on one of your event dates to create a calendar session.
Step 2

Once in your calendar session, simply check the "Live Streaming" option.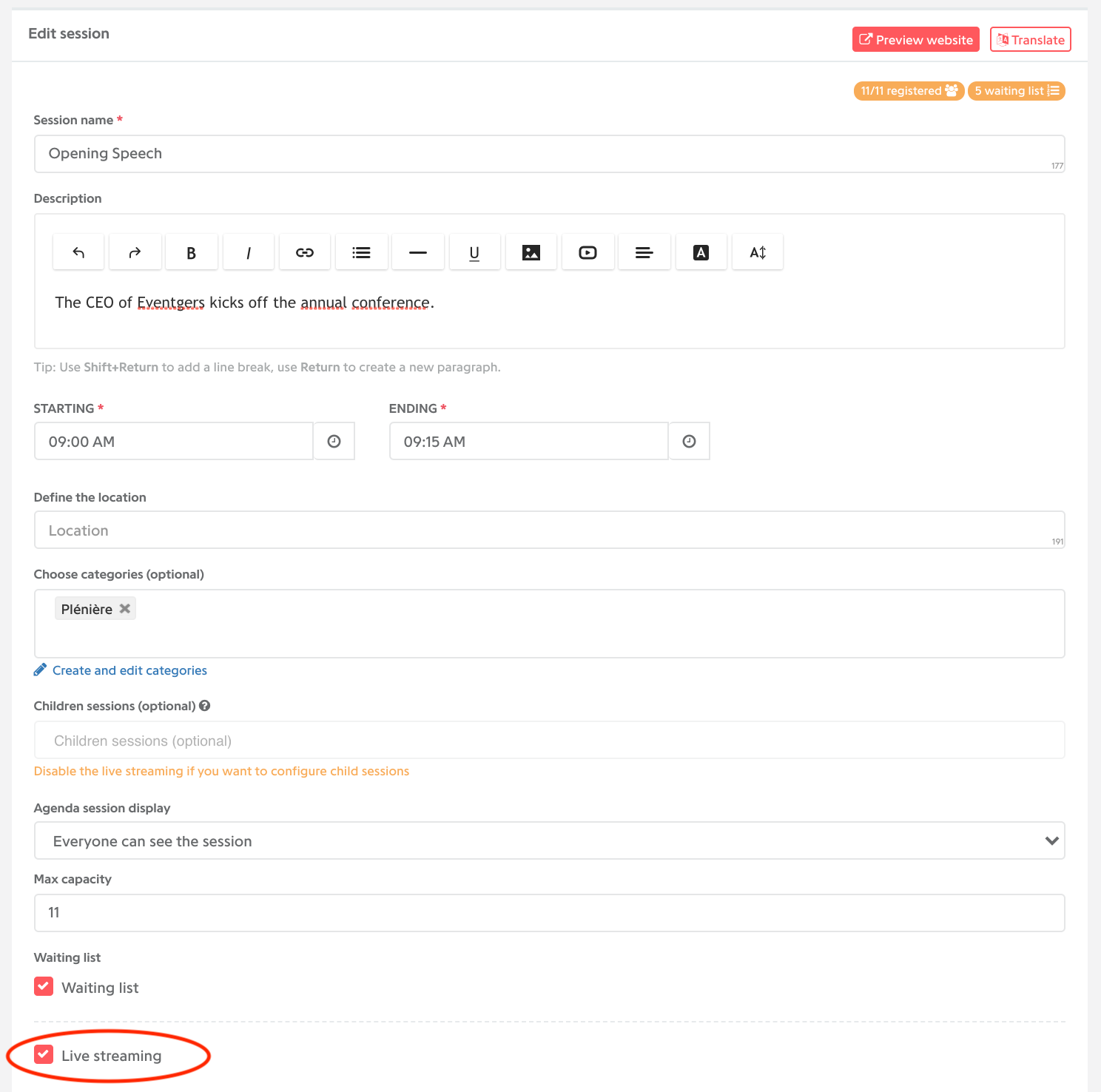 Step 3

Once the option is checked, a drop-down menu will appear with several options:
The Presenter and Moderator Codes
The direct URL of the Live session
The thumbnail for your Live Streaming design (dimensions: jpeg or PNG Hmax=256px and Lmax=364px dimensions directly). The thumbnail will be visible in the menu highlighting all the multi-sessions available in the Live.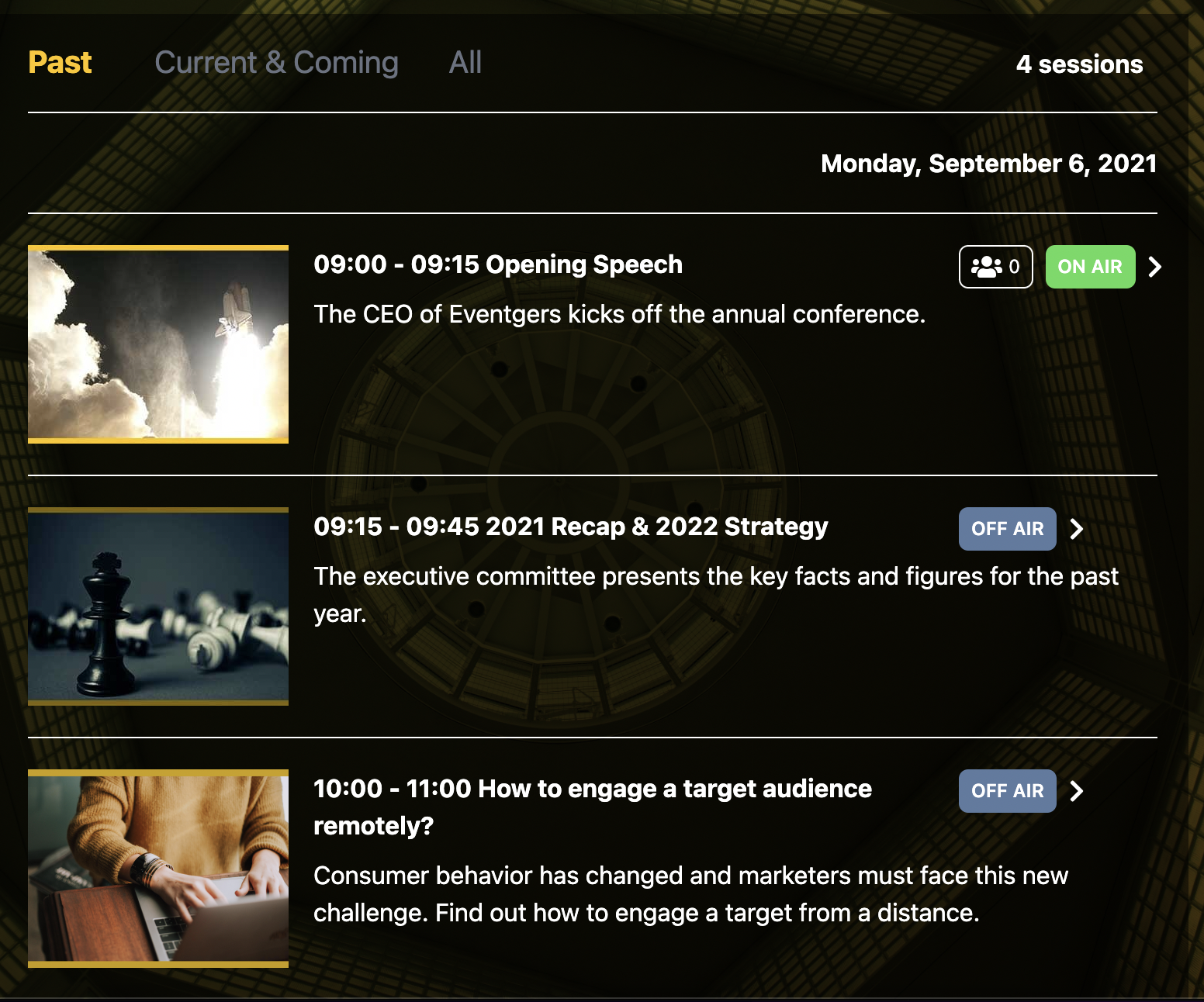 Step 4

All that remains is to click on the "Save" button at the bottom of the page to save all the data.
Switching from one session to another

You have the possibility to switch from one session to another thanks to the "next session" button that appears 5 minutes before the beginning of the session.
The participant will be redirected to the next session in his agenda. If the participant has several sessions after, he will be directed to the session he is registered for.

In case several sessions start after your Live, a list of options will be proposed. Your participants will be able to click on the session they want without going back to the previous menu. As below: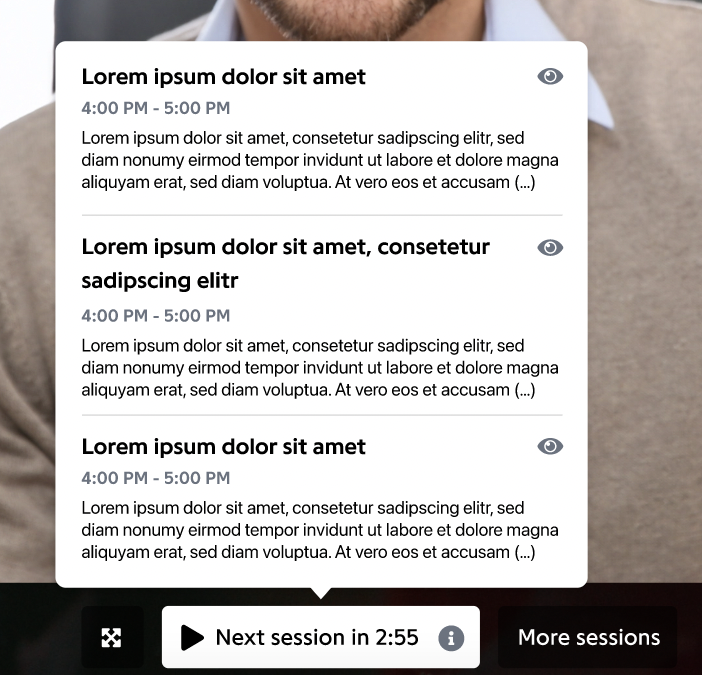 If you want to know how to create your multi-sessions, read this article How do I create my multi-session Live Streaming?