With Eventdrive, you have the possibility to send an invitation with a personalized link for moderator, speaker, speaker, moderator.
Step 2 : Add the link of your virtual event
Step 3: Add the presenter code
Step 4: You can communicate on your Live Streaming
You have decided to organize your virtual event and would like to know how to communicate with your presenters? Find out how in this article.
Step 1 : Create your mail
Start by writing your e-mail. Add all the relevant information so that your presenter(s) have all the cards in hand for the day.
You can share our article about preparing for Live: How Do I Communicate The link of My Private Live Streaming?
Step 2: Add your virtual event link
You need to communicate two things to your presenter(s): The Live link and the Presenter Code.
To do this, start by adding a button by selecting the "Button" type content in the block on the right, then drag and drop it onto your email once you see the small blue tab appear.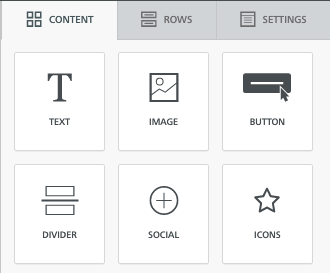 Click on your button in the email then, in the block on the right side click on "Special Links", below the "URL" box.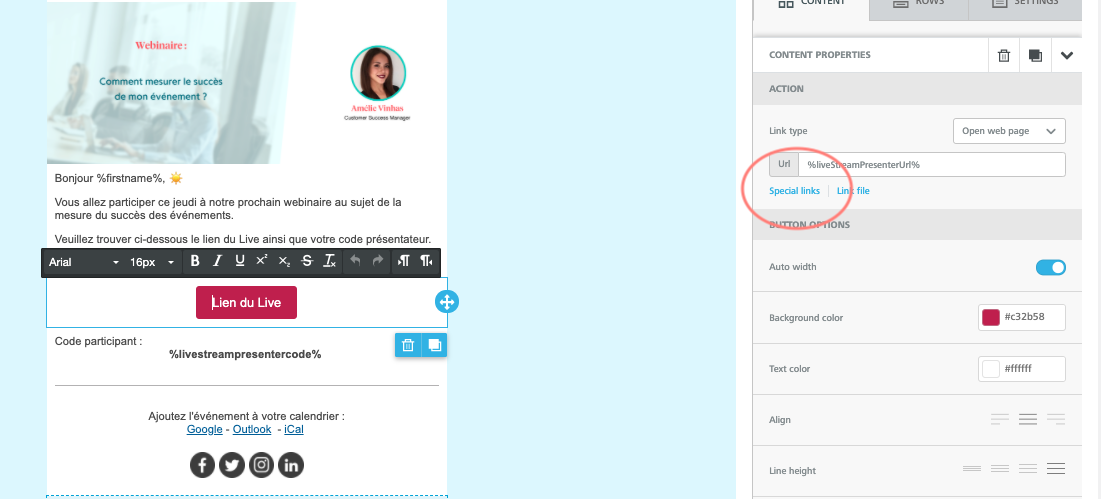 Then click on Live stream > Live stream URL.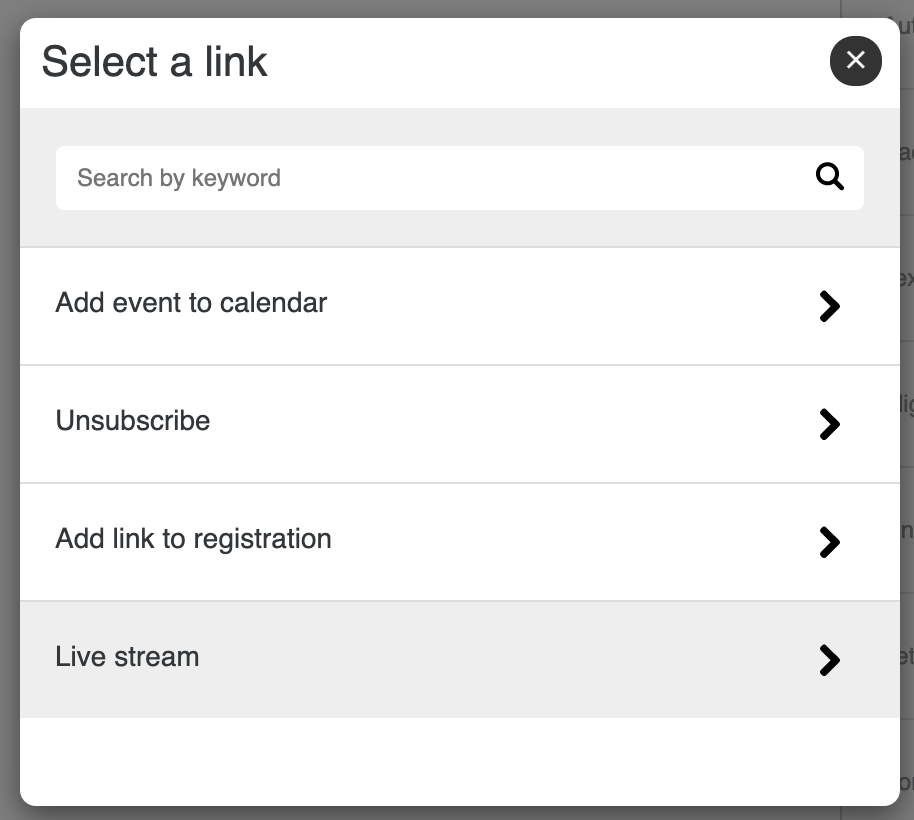 Step 3: Add presenter code
Once you've added the live link, all you have to do is share the code to access the Live.
You can find it easily in LIVE STREAMING > Settings.
Or, you can generate it automatically without having to retrieve it in a new tab.
Write your text below, then in the black text settings box click "Merge Tags".
In the dropdown list select the "Live stream presenter code" field.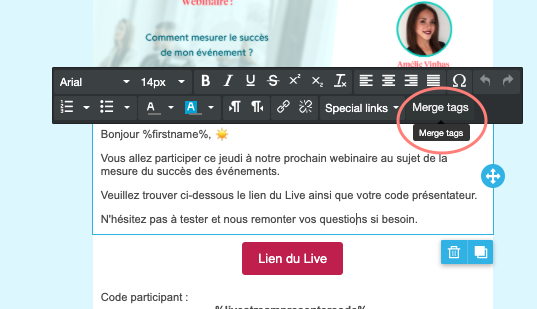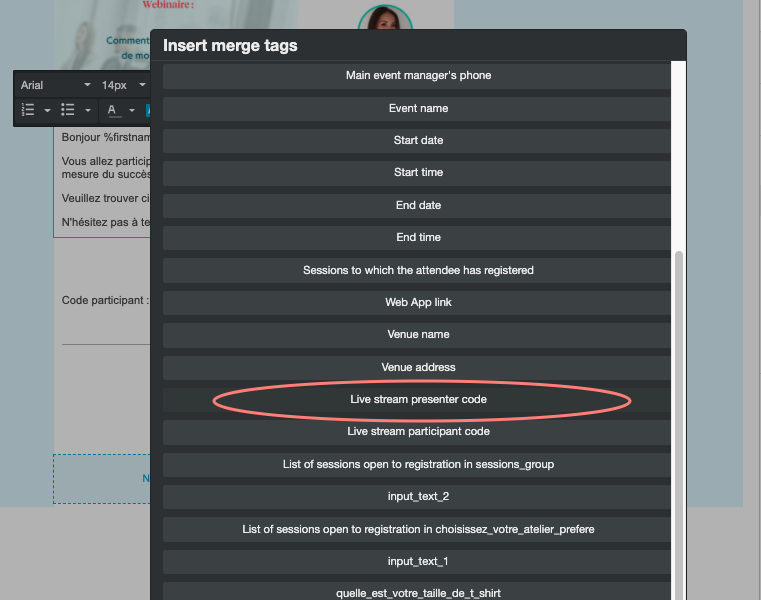 Step 4: You can communicate share your Live Streaming
Once your email is ready don't forget to save it.
Test this new email in INVITE > Campaigns tool.
Once ready, the campaign can be launched!