You have decided to organize your private virtual event through Live Streaming and want to know how to communicate with your target audience?
Find out how in this article.
Step 1: Create your invitation email
As usual, create your invitation email. Add the key information of your event such as title, date, time and topics.
Add a brief description of the speakers if you wish.
Step 2: Add your virtual event link
Since the event is private, your participants need an access code to log in.
To do this, start by adding your button by selecting the "Button" type content in the block on the right and then drag it onto the structure of your email once you see the small blue tab appear.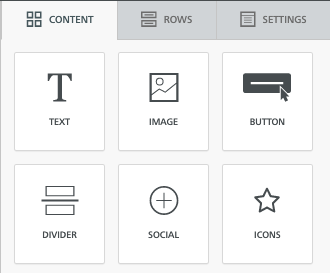 Select your button on the email then right click on "Special Links" below the URL.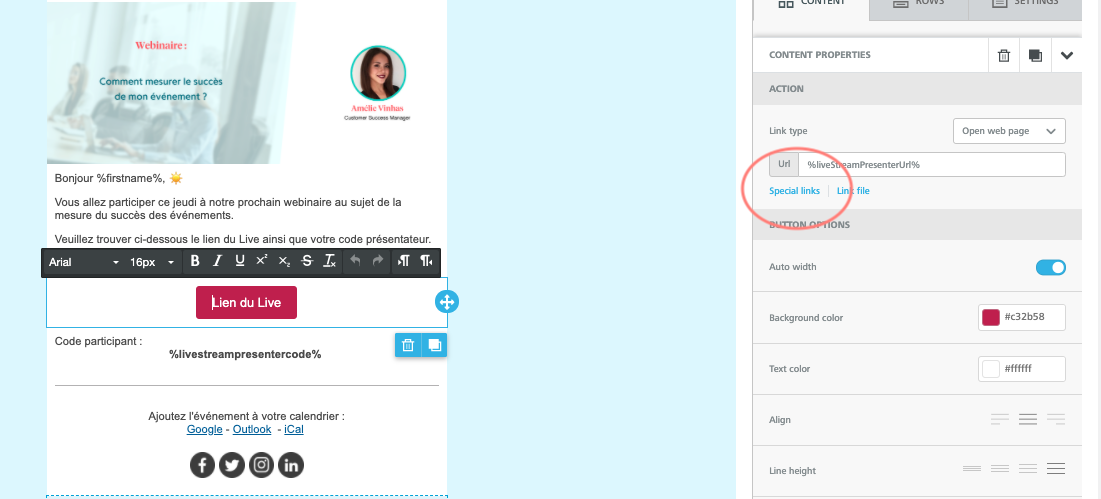 Then click Live stream > URL live stream.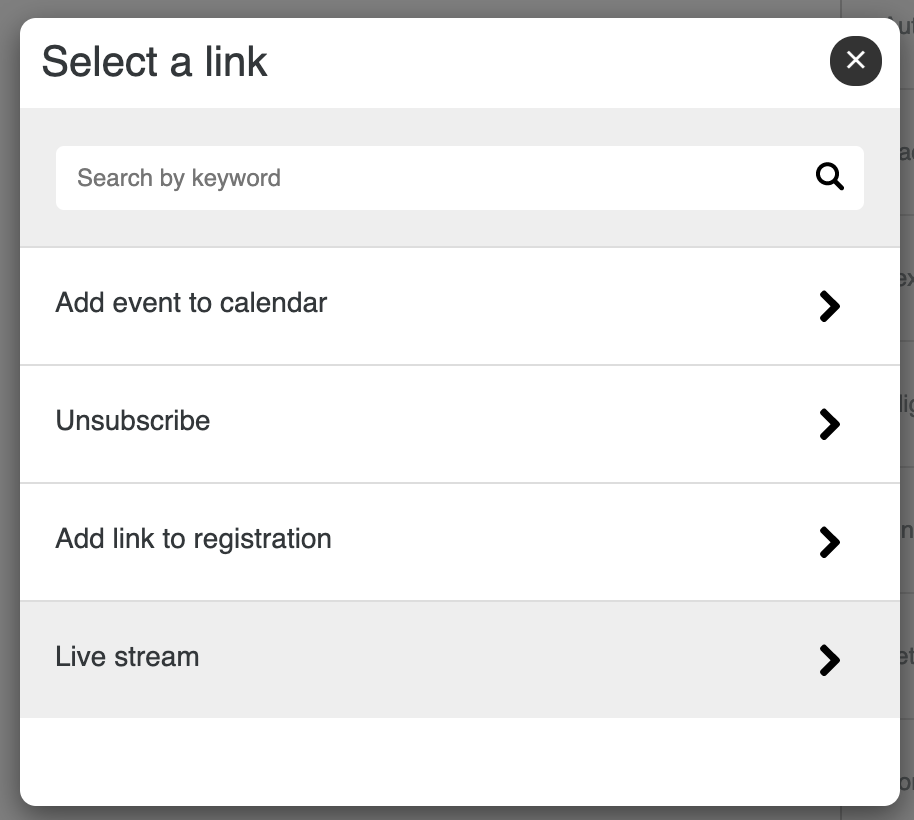 Step 3: Add the participant code
Once you've added the live link, all you have to do is share the code to access the Live. You can find it easily in LIVE STREAMING > Settings.
Or, you can generate it automatically without having to go and retrieve it in a new tab, simply.
Write your text below, then in the black text settings box click "Merge Tags". In the drop down list select the "Live stream participant code" field.