You wish to customize and resize the visuals of your event? Here is an article presenting how to do it with different tools.
1. A quick and accessible online tool to easily create your visuals: Canva
One of our favorite tools to quickly create our e-mail banners, backgrounds for our websites, and promotional images for the application without spending too much time is Canva.
This tool, accessible from your web browser, is very intuitive and allows you to easily and efficiently create the visuals for your event. This tool is free of charge, but also offers paid functionalities.
To guide you, here are a few steps to follow to create your next visual.
Step 1: Define the dimensions. You can let yourself be guided by clicking on "create a design" and then search for the type of visual you want to obtain for example "e-mail header" or add custom dimensions.
Step 2: Add your photos and logos to the tool. Drag your visuals into the Canva window so that you can use them. Shape your image, add a title, a description if necessary .
Step 3: Upload the file. You can now save the created file(s) by clicking on upload. Here you will be able to change the format (PNG to JPEG or other) and then save.
Step 4: Add your visuals to your event. Drag your visuals into the back office, at the desired location. Don't forget to save your changes on the platform.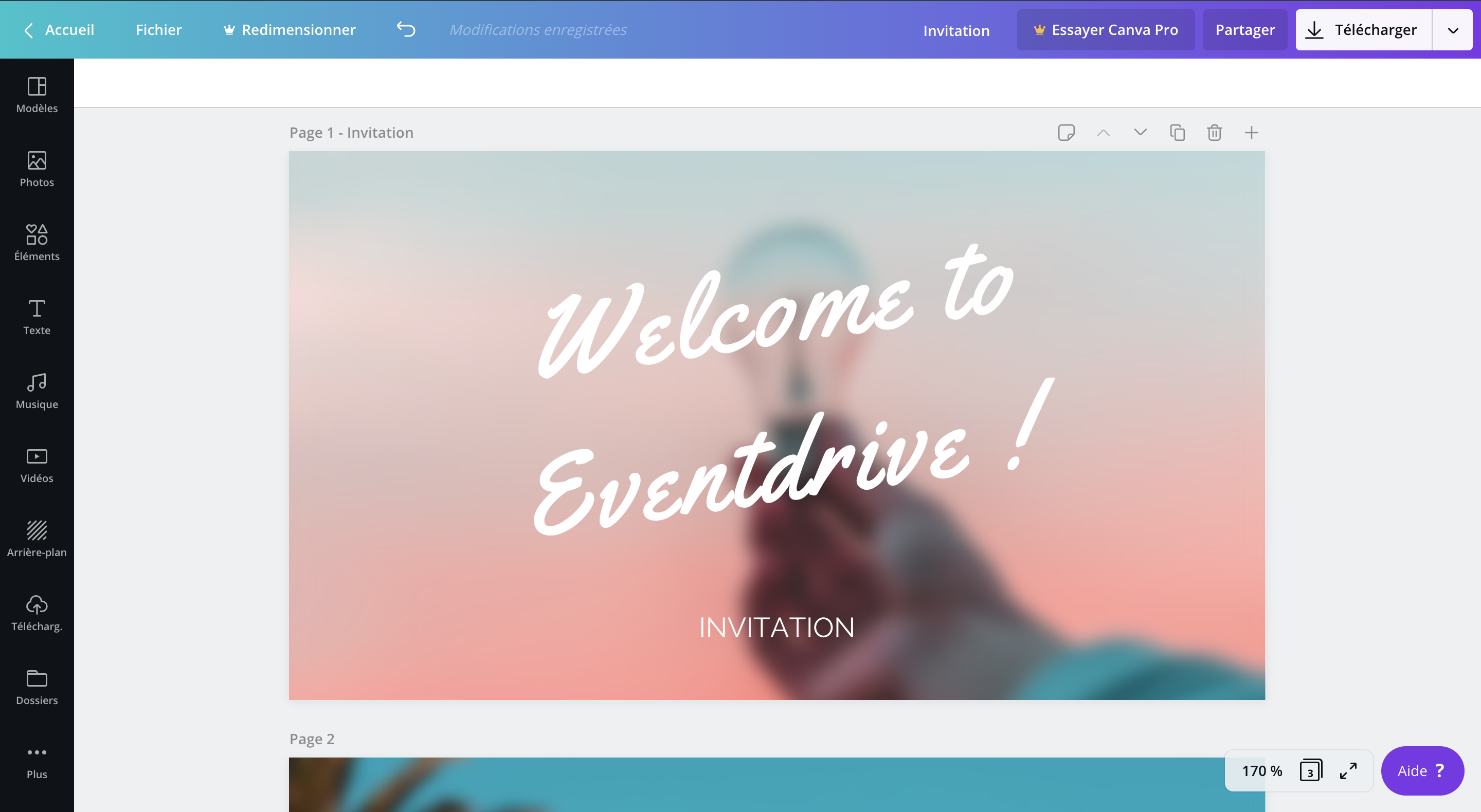 2. You use Photoshop?
Photoshop is the ultimate tool for creating visuals, but its countless options make it a complex tool to use if you're not a graphic designer.
If you are like us and want to use several of your visuals in different places in the back office, there is a very simple feature in Photoshop to do so, without having to create a new image.
Step 1: Create your first visual. For example, if you want to use the same background and on your website, and on your application you can start with the largest one.
Step 2: Save your first visual. Always save!
Step 3: Resize your image. In order to resize your image directly, go to the menu at the top > Image > Work Area Size... then set the new sizes.
Step 4: Save your second creation. Then add them to your event.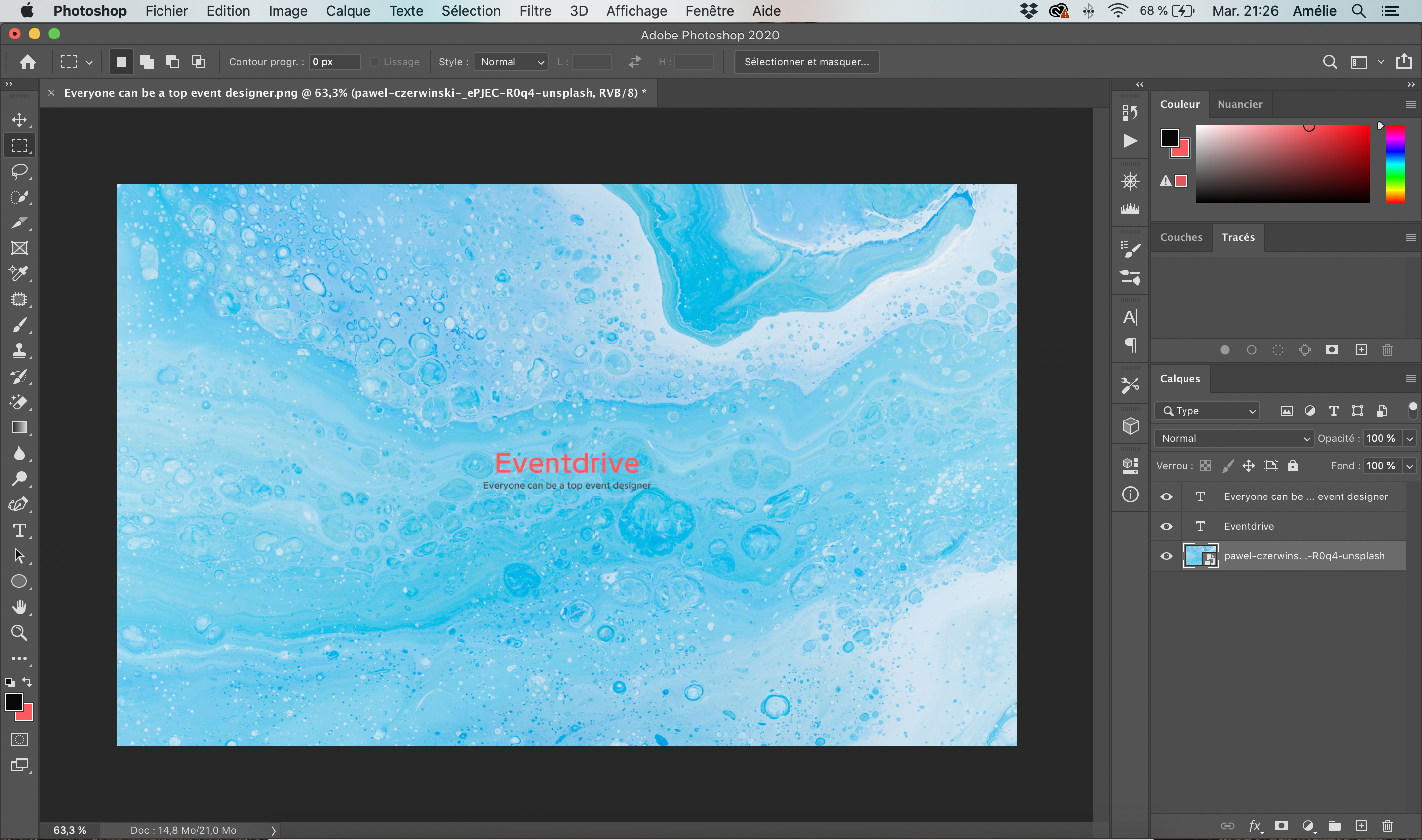 3. Images too long to load? Optimize them!
Here at Eventdrive, we have installed a free tool on our computers to optimize the visuals we use: ImageOptim. This tool allows us to decrease the file size of all the visuals that we have in our events. To do this, nothing could be simpler.
Step 1: Download the tool. It is available on Windows or MacOS. You can easily find it on the net.
Step 2: Open ImageOptim. To start optimizing your first visuals.
Step 3: Drag and drop your image(s). The tool will take care of optimizing your visuals. Once finished, you will see the percentage of how much space you saved for each visual.
Step 4: Your images are ready to be used! Once optimized, they are directly saved in the same place without creating duplicates. You don't have to upload them again. You can now add your visuals to your event on the Eventdrive platform.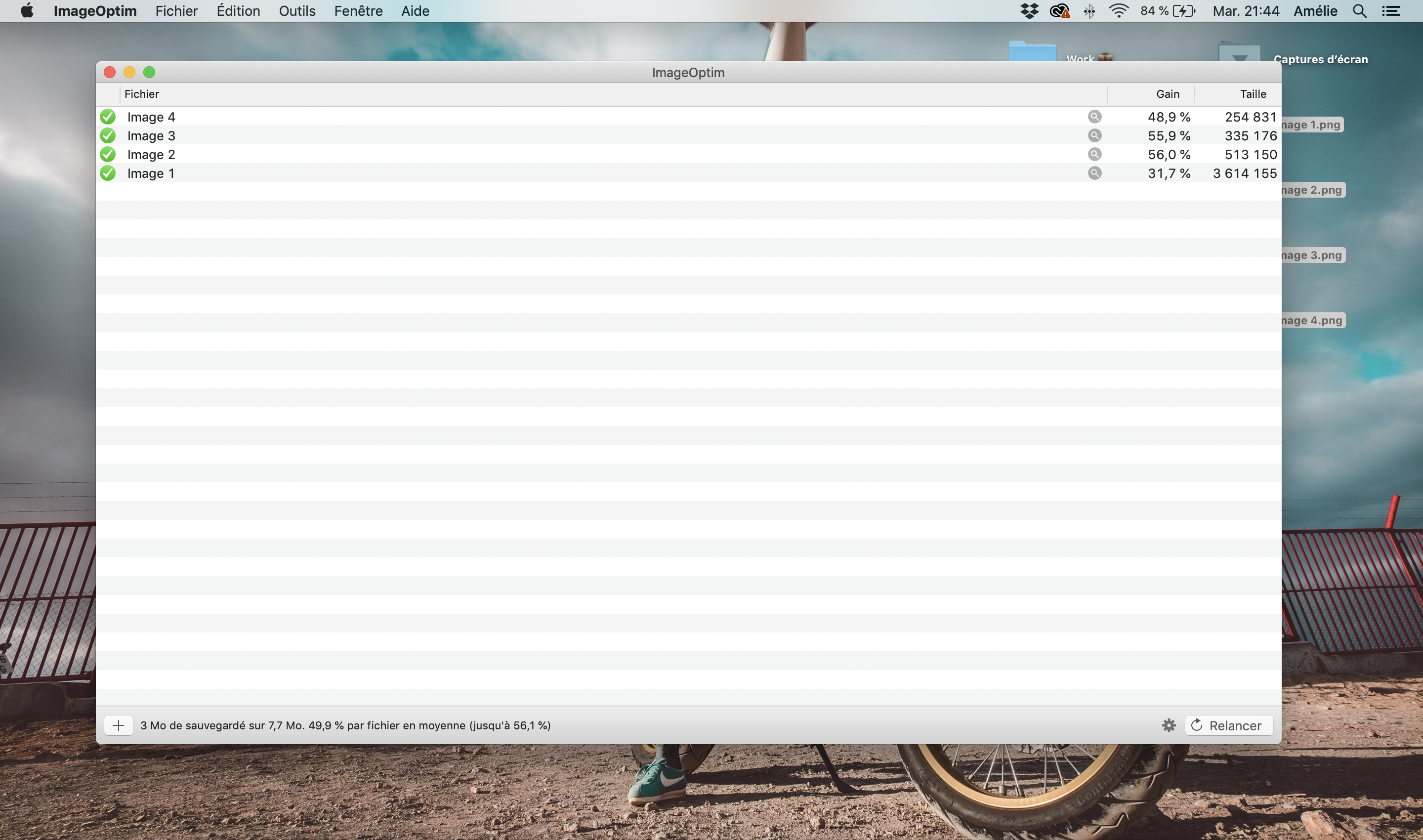 4. Need beautiful photos to create your background images? Unsplash is your friend!
At Eventdrive, we like to use beautiful background photos for all our banners, websites, and PowerPoint or Keynote presentations. That's why we use Unsplash: a royalty-free and collaborative image bank.
Step 1: Go to Unsplash.
Step 2: Create your account. Via SSO for quick access to the image bank.
Step 3: Type in your keyword. We advise you to use search words words in English in addition to your native language if you can't seem to find what you're looking for.
Step 4: Download your favorite photo. Click on the Download button to save your image to your downloads folder.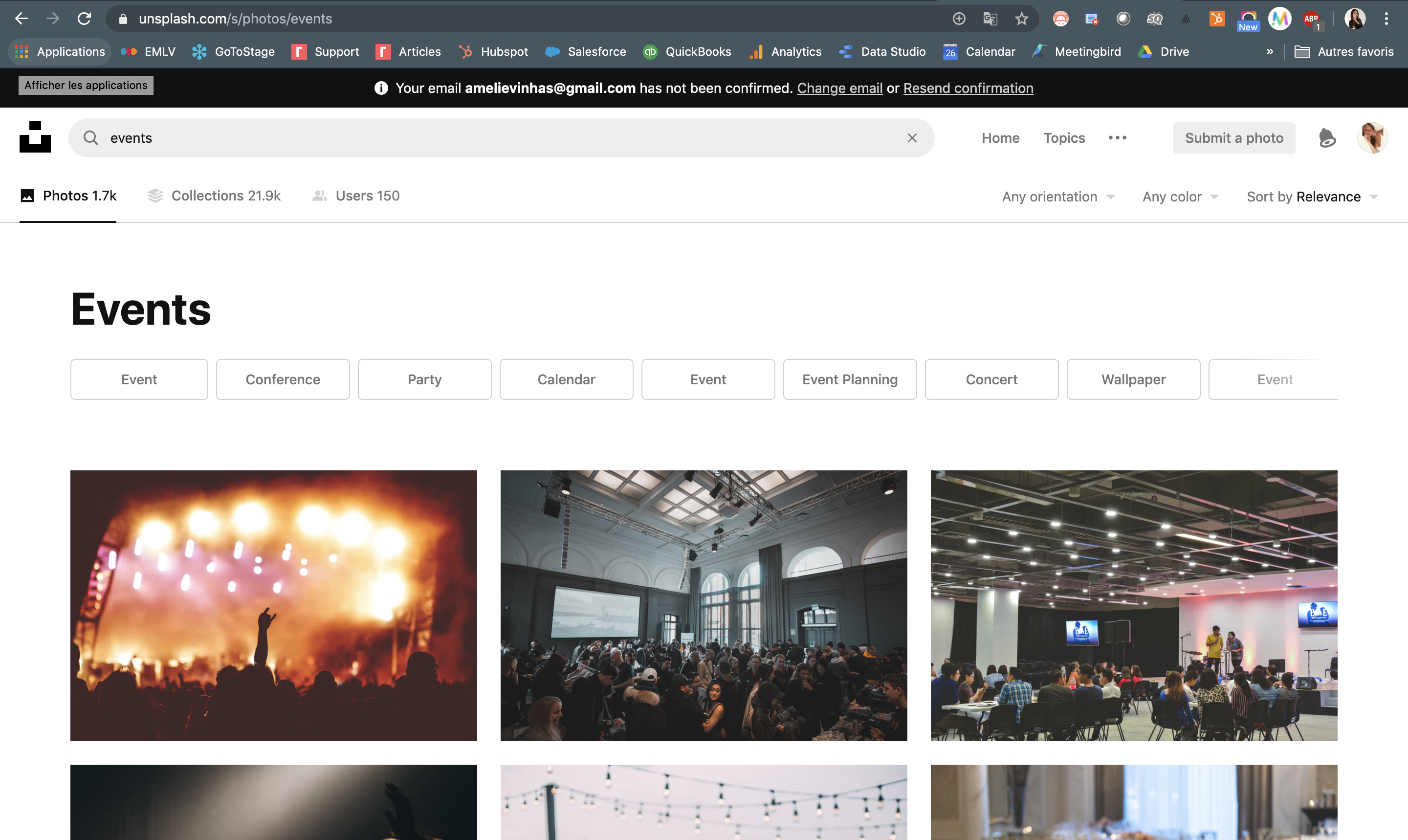 5. Looking for cool icons? See you on Flaticon.
Now that you know many of our favorite tools for finding images, you can enhance your visuals easily with Flaticon. Access thousands of icons, free or paid, for your presentations.
Step 1: Create your account. As for Unsplash, you will need to create an account to get started.
Step 2: Type a keyword. In the same way, you can start searching for your icons by entering a keyword in the search bar. Paid icons are marked with a small crown (👑) next to them.
Step 3: Customize your icon. Once you have found your icon, you can change its orientation, size, and color.
To change its color, click on "Color" and enter your color in hexadecimal (#FFFFF for white for example) or choose a color with the eyedropper.
To reverse the direction of the image click on "Flip".
To rotate it, click on "Rotate".
To change the size of the icon that will be downloaded, it's better to define it before making any changes. Otherwise, the design changes you have made will be lost.
Step 4: Download the icon by clicking on "Download". And voilà, your icon is ready to be used!