Are you looking for your next event suppliers? You've come to the right place.
On our new Marketplace tool, we have brought together all our favorite partners and event service providers, the most original, high added value and exemplary customer relations.
How does it work?
1. Go to the Marketplace

First, click on PLANNING > Marketplace.
You will arrive on our new page dedicated to our partners and suppliers.
You will be able to filter by category, region/city but also search only for providers that we have Eventdrive Certified.
Eventdrive Certified providers are those that we have tested within the team and approved.
Each colored thumbnail corresponds to a category of activity.
To find out more about the providers, click on their details.
2. Contact a provider

Once you have made your choice, click on "Send a contact request". The provider will receive an email with your contact details and the main information of your event, the number of participants if you have added your list and the location of the event.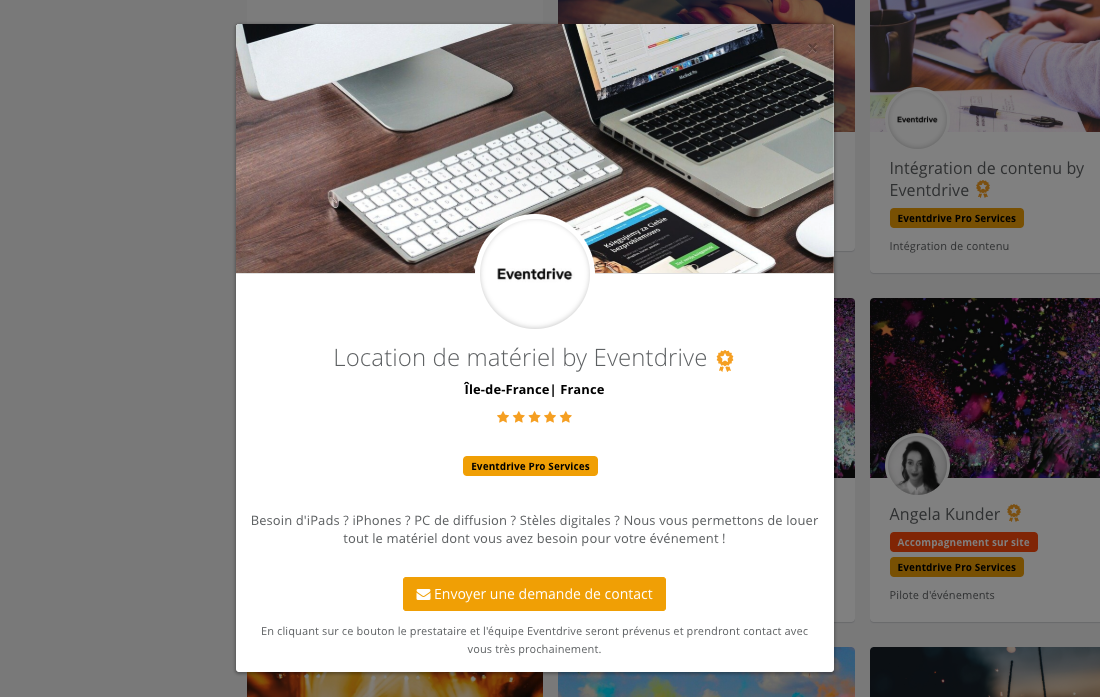 The supplier will contact you again so that you can formulate your needs. You will then be in direct contact. If there is no answer, do not hesitate to let us know, we will contact the service providers.
3. You wish to see your favorite providers!

Do not hesitate to give us the contact details of your favourite event service providers so that we can share them with other Eventdrivers! Write to us at: csm@eventdrive.com
Do you have any suggestions? Don't hesitate to share your feedback with us 💡!