Facilitate the check-in of your attendees thanks to the digital.
To do this, you can now integrate the participant's QR Code as a personalized tag within the email.
The attendee just has to open his email and show the QR code. No longer need to open or print an attachment, #paperless!
The steps below guide you in adding this QR Code :
Step 1
From the "INVITE" section, go to the "Mailing" tab then "Emails".
Edit your email or create one if needed.
Step 2
Once in the email body, you will be able to access the custom tags via the toolbar.
Step 3
Click on the "Merge Tags" button.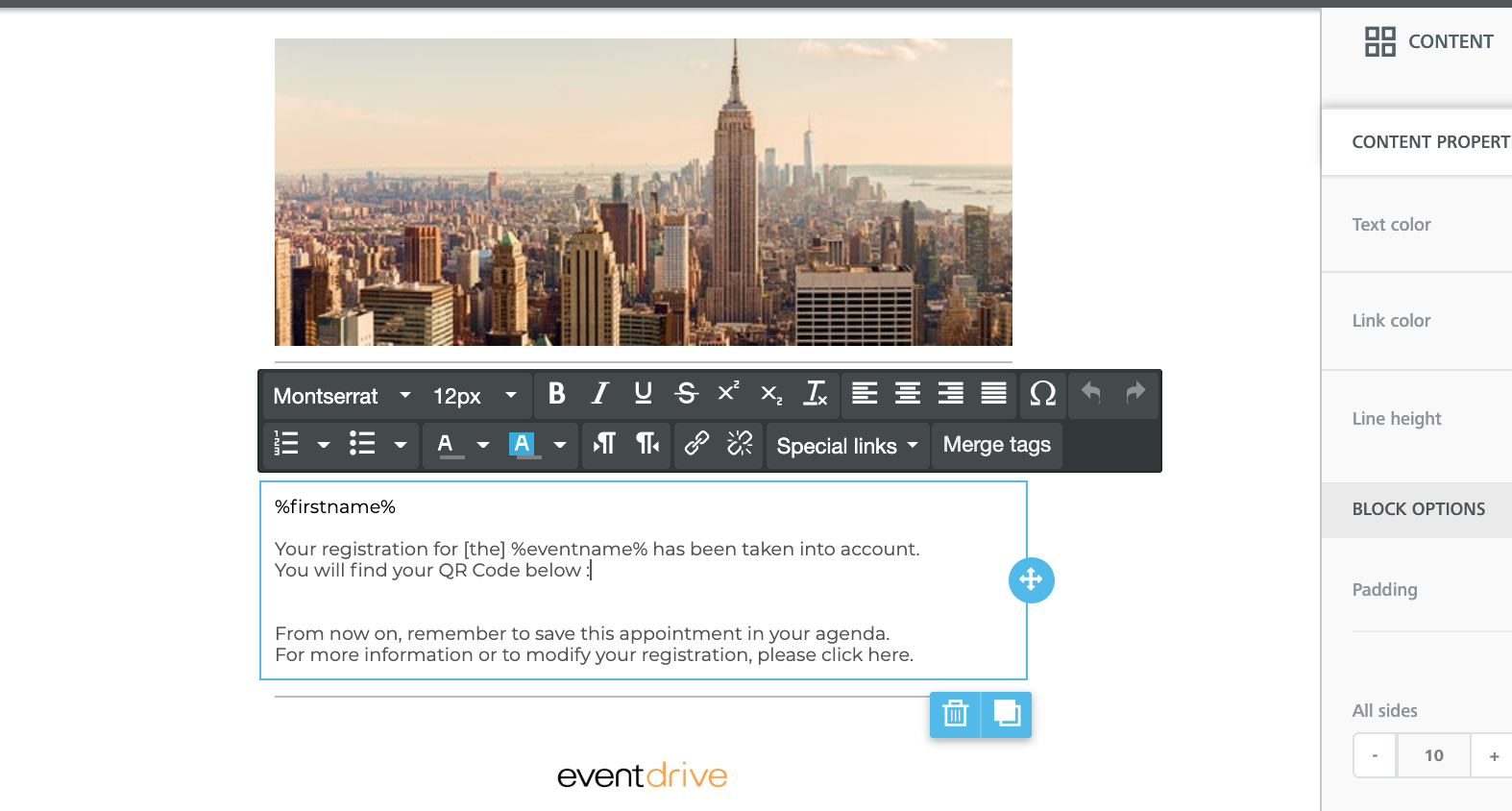 Step 4
Then select the desired custom tag "Participant QR Code" and save this action on the bottom right corner.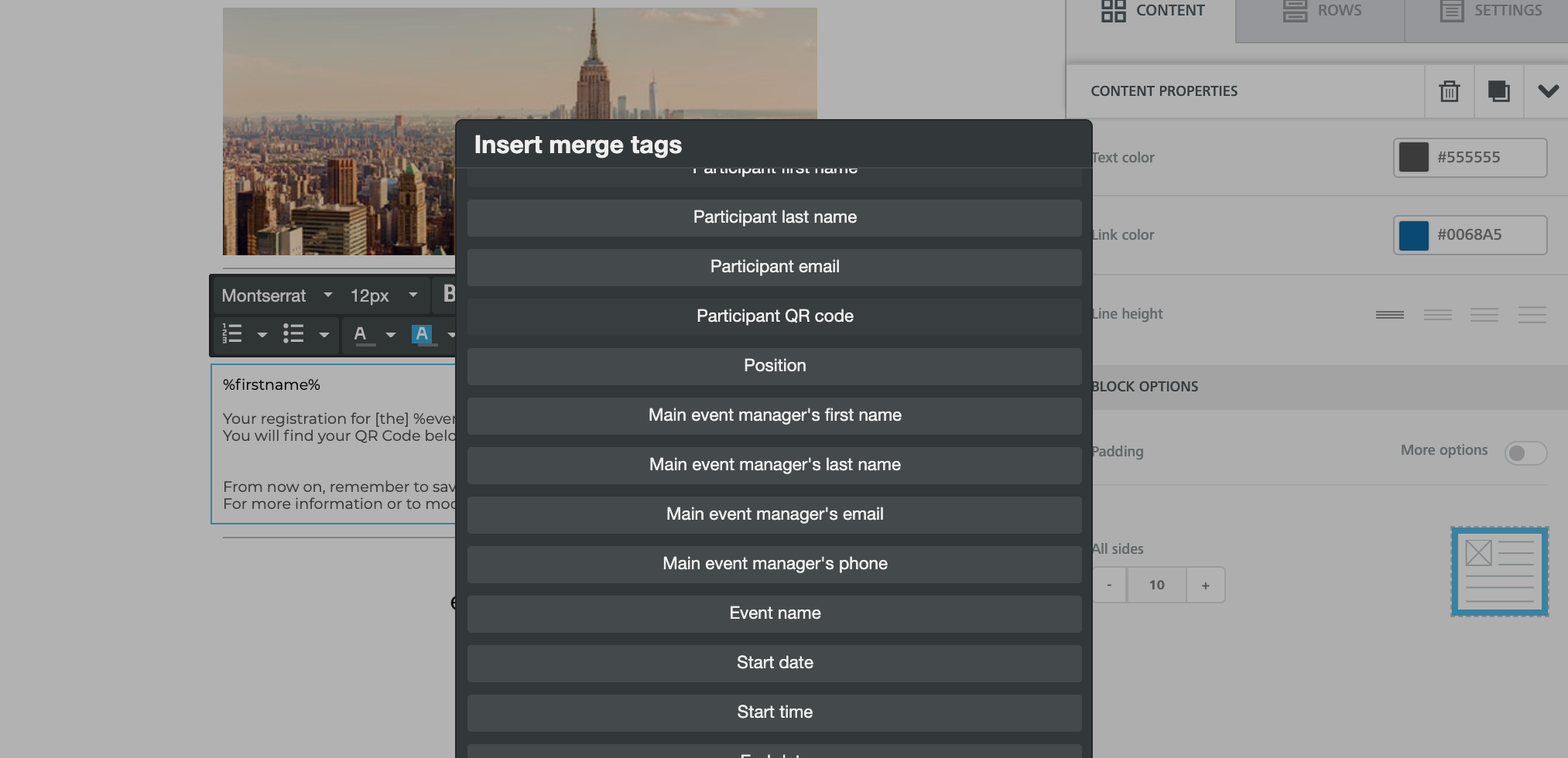 Remarks