A shortlink is a visible service within your application whether it is native or web app that allows attendees to quickly access a specific service.
Eventdrive allows you to create one or more shortlinks on the home page of your event.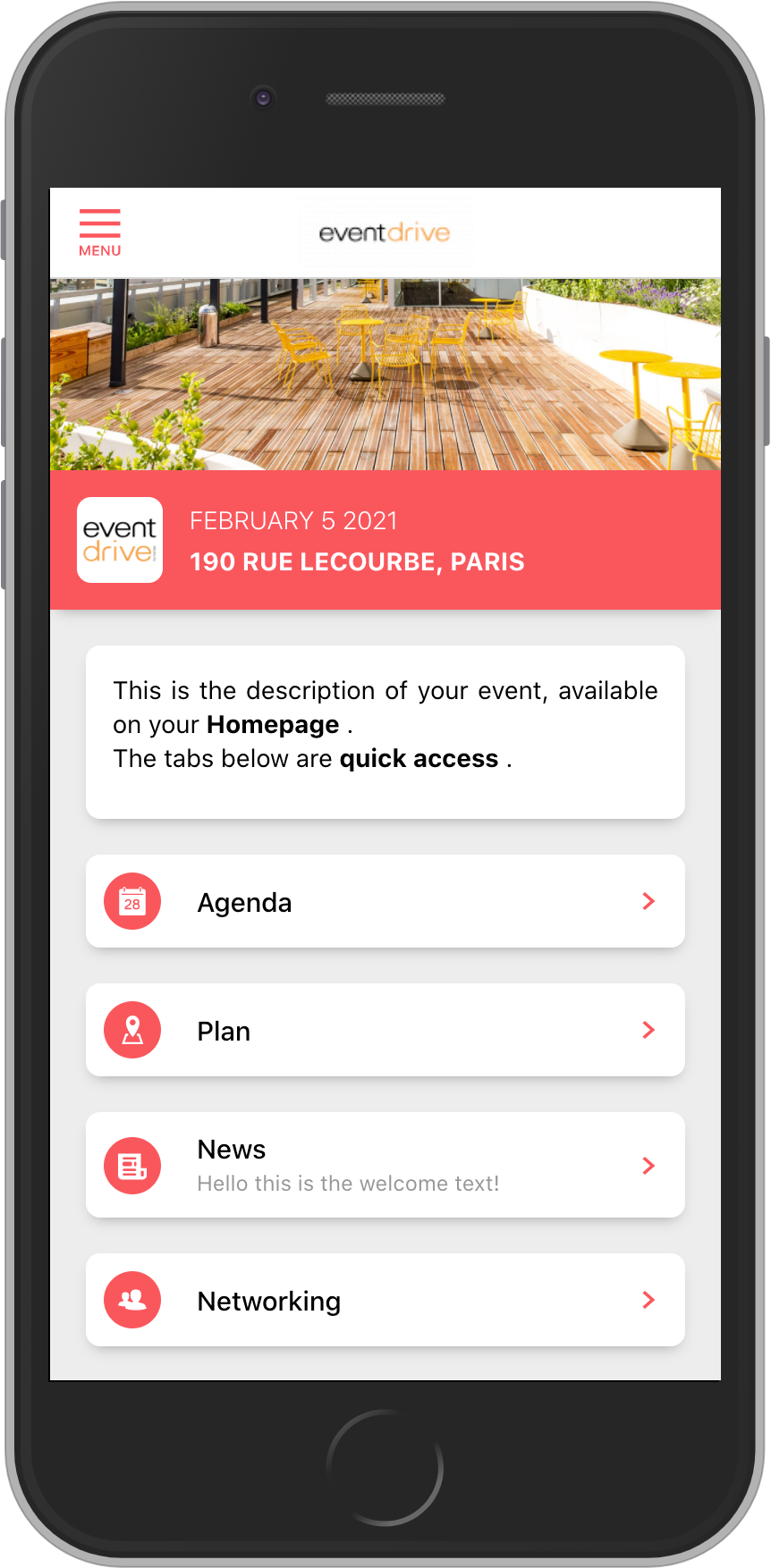 To find out how to create these shortlinks, see the article How do I add one or more shorlinks?
Remarks
Creating one or more quick accesses is not a requirement in your app. This is an option allowing you to highlight a desired service.