You'd like to integrate one or numerous videos on your event app. Find out how you can do so here.


Step 1
You are able to add in the "Description" field of the following services "Agenda", "Practical information", "Exhibitors", "Speakers", "Partners", "Documents", "Web site" and "Registration forms".
Step 2
On the text editor, click on the play icon found between the image icon and the alignment icon. You are now able to copy/paste a URL link of your video on the provided space. It is important to note that you video must be hosted on Youtube or Vimeo.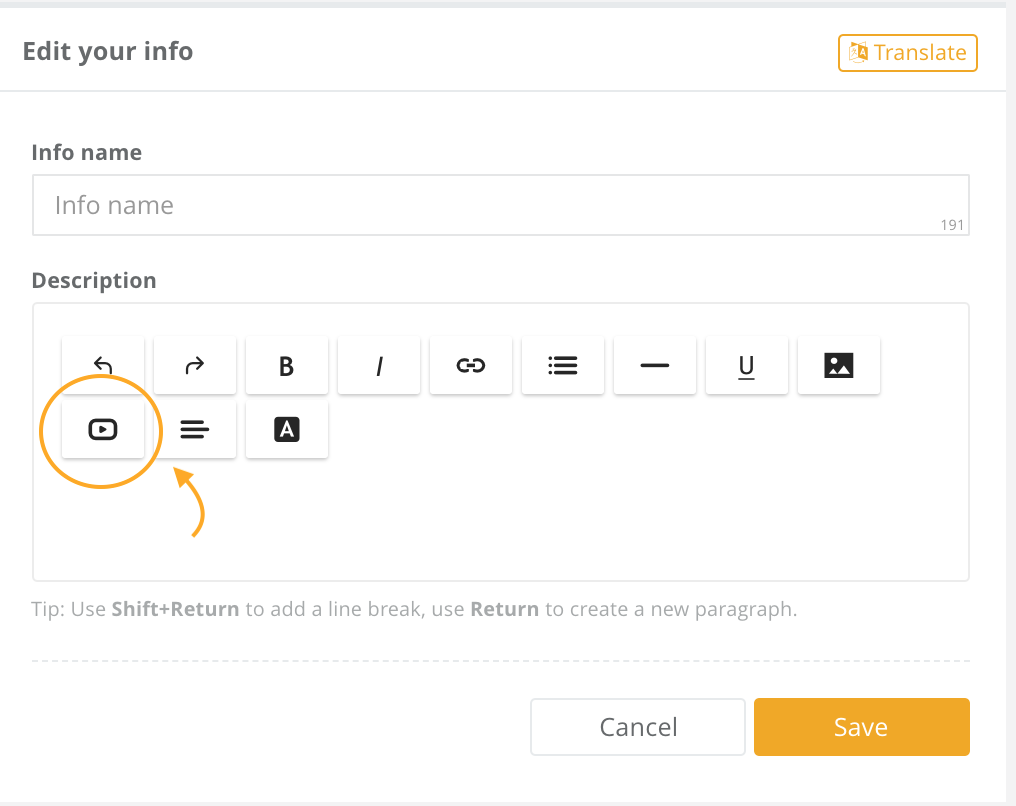 Step 3
Click on "Insert".
Remarks
If your video isn't available on Youtube or Vimeo, you can always add in a link directly on the "Description" field. This will not open a video on the application however a web page on their browser.
In order for the video to be available on your Eventdrive application, the video must be hosted. You cannot add a video directly on the admin platform.