You have created a website to provide your participants with practical information about your event. You have noticed that the event name, date and time are displayed by default on your website, whatever the selected theme.
Step 1
On the Eventdrive back-office go to "INVITE", "Website", "Content".
Step 2
On the current window, find the "Home" item and click on it to unfold it.
Once unfolded, you will find all event home page settings.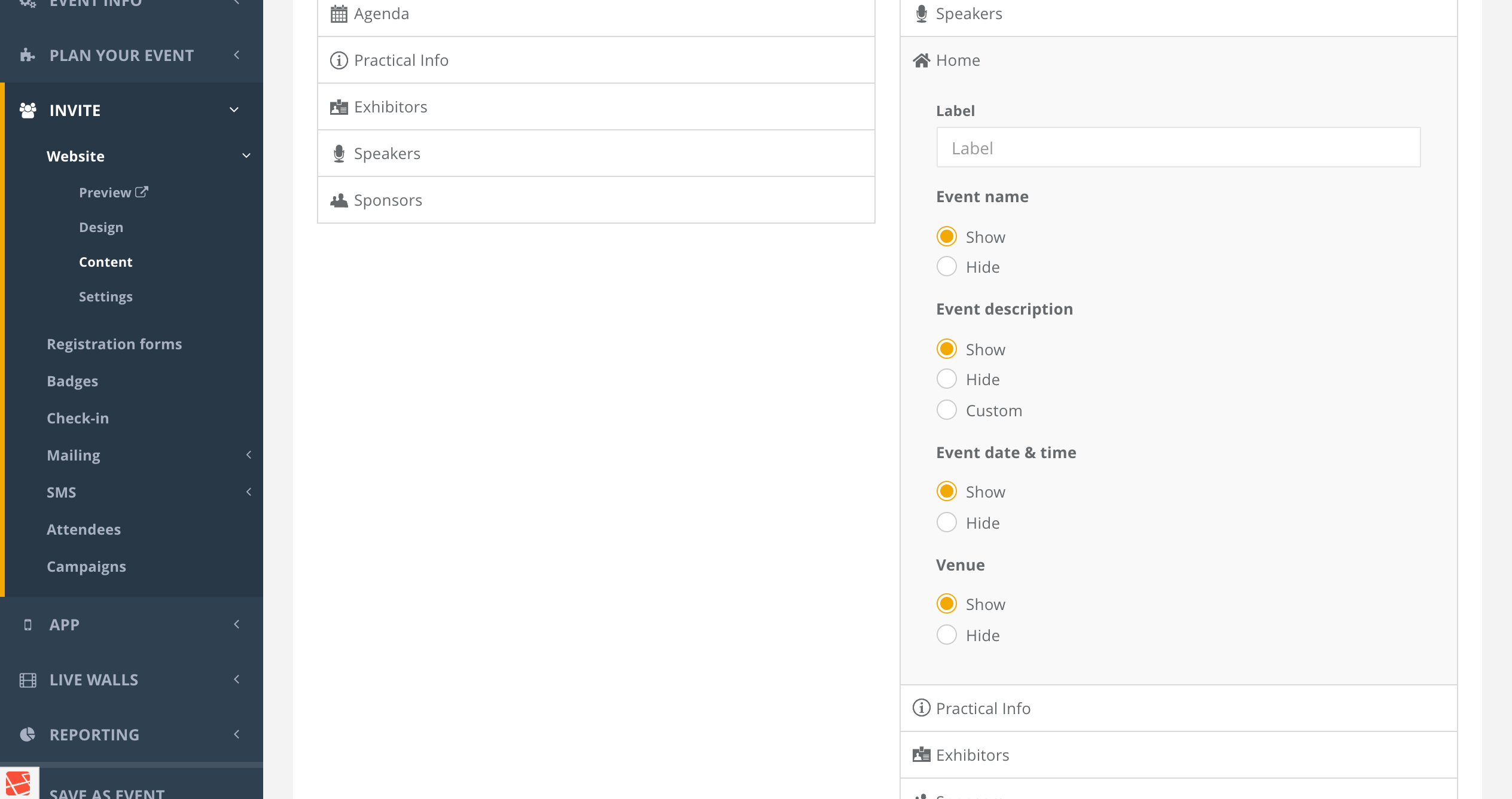 Step 3
In order to validate the changes click on "Save" at the bottom of the page.
Remark
Be aware that date and time are grouped. Hiding the date will also hide the time.