The "Social Wall" is a method of displaying your photos, tweets and questions linked to your event, posted on the app by your attendees.
This broadcasting allows participants to liven up their event and encourage attendees to post content on the app.
The social wall can broadcast content that in text and image format:
Text, from questions asked by app users and tweets with the event hashtag.
Images coming from the "Instaphoto" feature on the app.
It has the event logo in the center and thumbnails around it.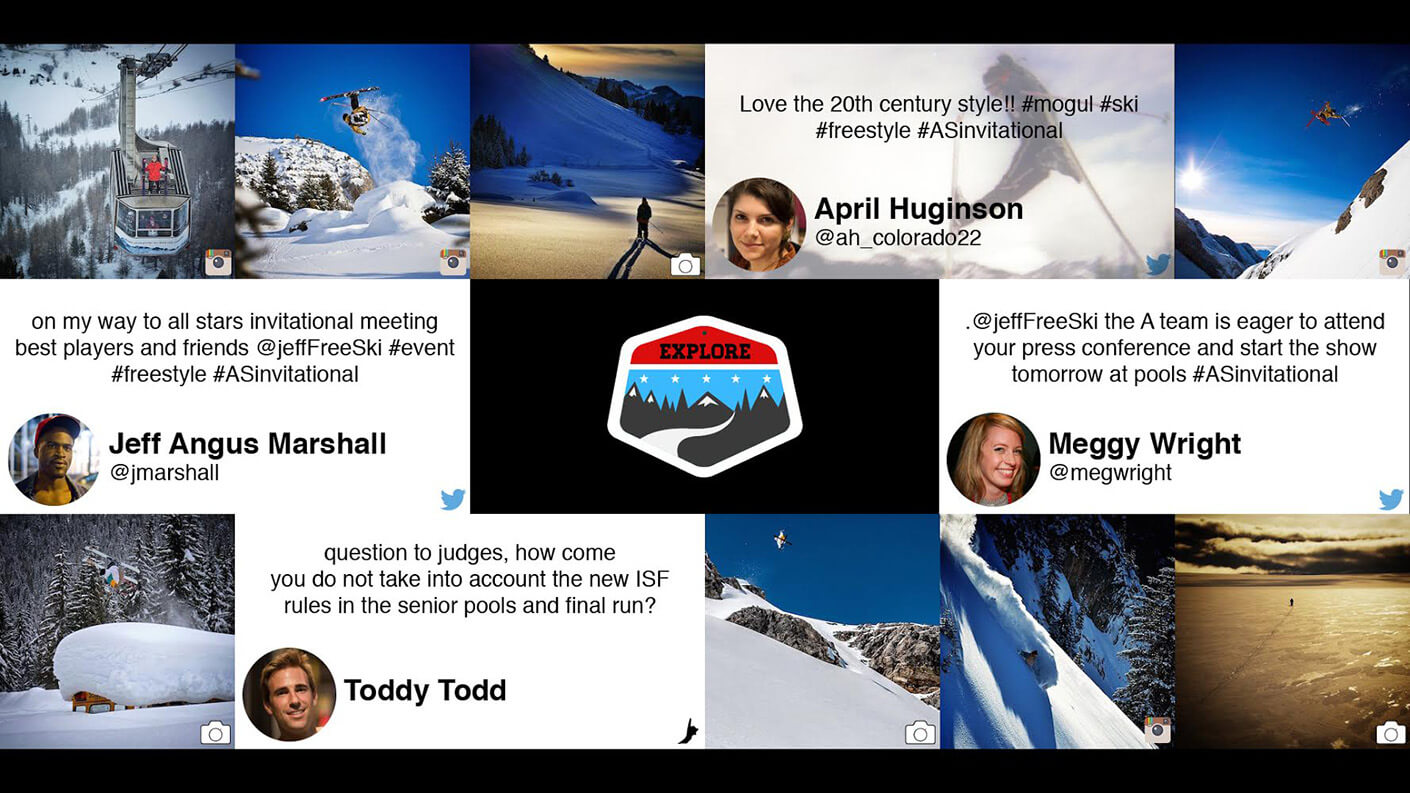 Once the social wall has more than 7 posts in each corresponding service, the older ones disappear and you will see more recent posts appear. The display changes automatically and is updated by itself.
Advice
You would like to set up a social wall, check out our article: How to set up a social wall?
We recommend that you put up your social wall in "living spaces", or where there are a lot of people passing by. E.g. a place where people take breaks or even the entrance. This will allow you to decorate these places and will be a window to your event.
Remarks
To enable the "Social wall" to work, you need at least 7 posts in each corresponding service, e.g. you have linked the instaphoto to your social wall. so you need at least 7 instaphoto posts for it to work. It's the same for questions, comments and tweets.