With Eventdrive, you can create badges for all your participants and manage their arrival quickly and easily.
Step 1
Ensure that you have created the badge for your event.
⚠️ If this is the first time doing so, please read the article on 
How to create a badge for your attendees?
Step 2
Go to " INVITE ", then " Mailing ", then " Emails ".
Step 3
Create a new email or edit an already existing one by clicking on the small blue pencil.
⚠️ Is it the first time that you create an email? Do not worry, the articles below are 
here to help you: How to create a communication email? or 
How to create an invitation email?
Step 4
Once you are ready, you can then send it to your attendees. In one of your mails, all you need to do is tick " Attach attendee badge on PDF ".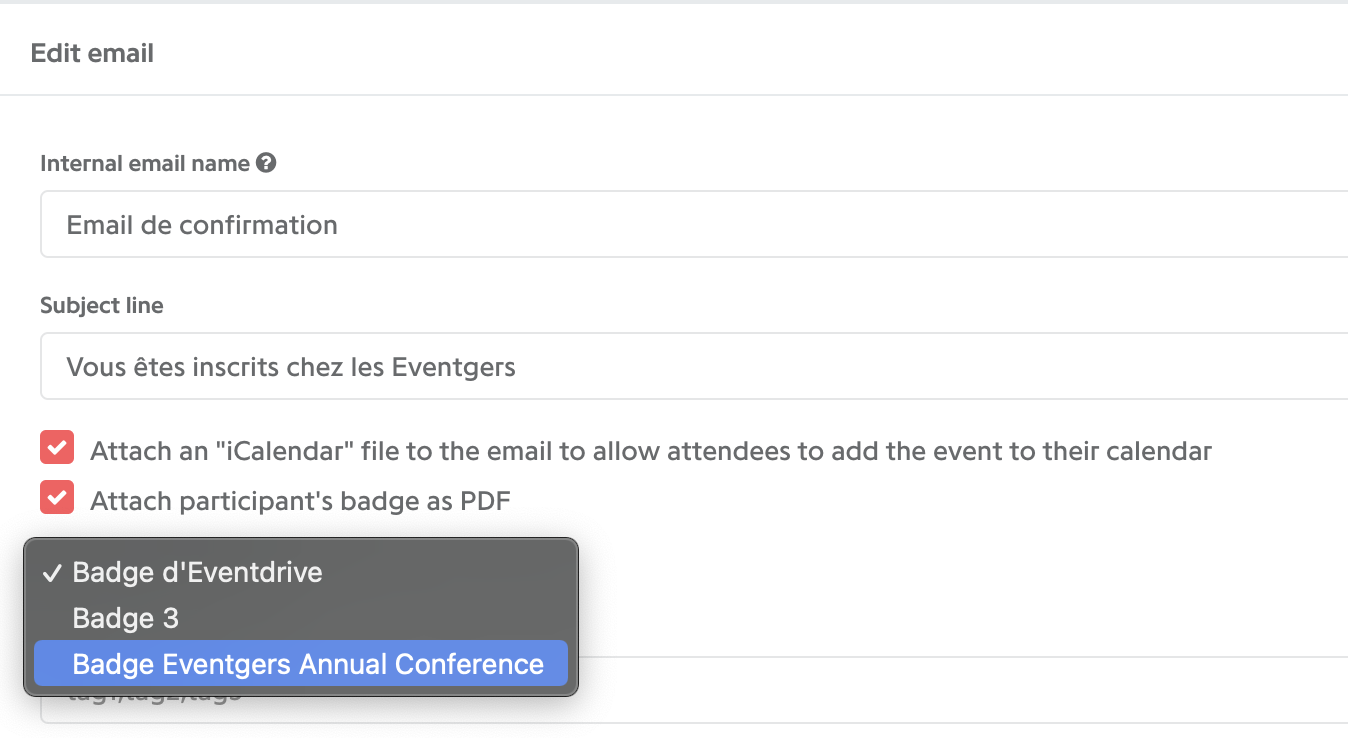 Click on " Save " at the bottom of the page.
Step 5
Your email is ready. You can then send an email to your attendees, who will find their own badge in the document attached to the email.
Go to " INVITE ", then " Attendees ". At the bottom of the page, go to the email you would like to send, and to whom you would like to send it and finally click " Send ".
I know
A customized badge will now be sent with the email to your attendees. Through this, attendees will now be able to find information that you have decided to attach when creating the badge.
If these information aren't completed by you or the attendee (e.g.: function, company), this space will not be visible to avoid an empty space on the badge.