You can customize your communication or invitation emails by automatically integrating the first and last names of your guests. Thus, when they open the email, their name and surname will be displayed. The following article will explain to you how to do it.
Step 1
In the "INVITE" section, go to the "Mailing" tab and in "Emails", then edit your email by clicking on the pencil icon.
Step 2
Click on the text box and you will see a toolbar appear with a gray background. Then position the cursor where you want the name and surname of your guests to appear.
Step 3
Click on the "Merge tags" button on the toolbar select the option "Participant first name".
For example, you see the %firstname% tag at the place where you placed your cursor. Each of the recipients will display their first name instead of this tag.
Then, click again on "Merge tags" and on "Participant last name" to add the tag %lastname%. The latter will show the name of each of the recipients when opening the email.
Of course, you have the possibility to display the first name followed by the last name by carrying out the above, starting by inserting the tag "Participant last name" then the tag "Participant first name".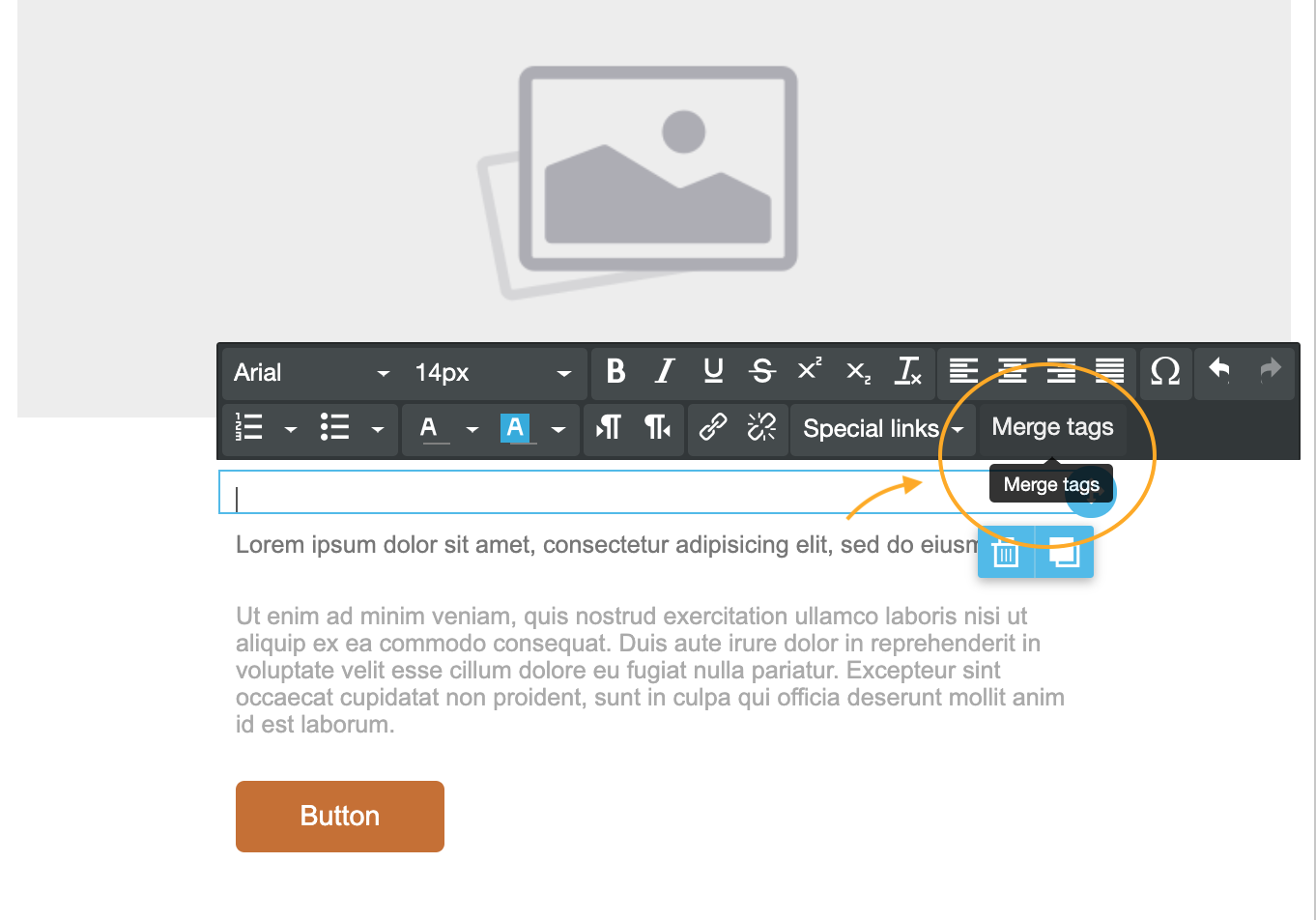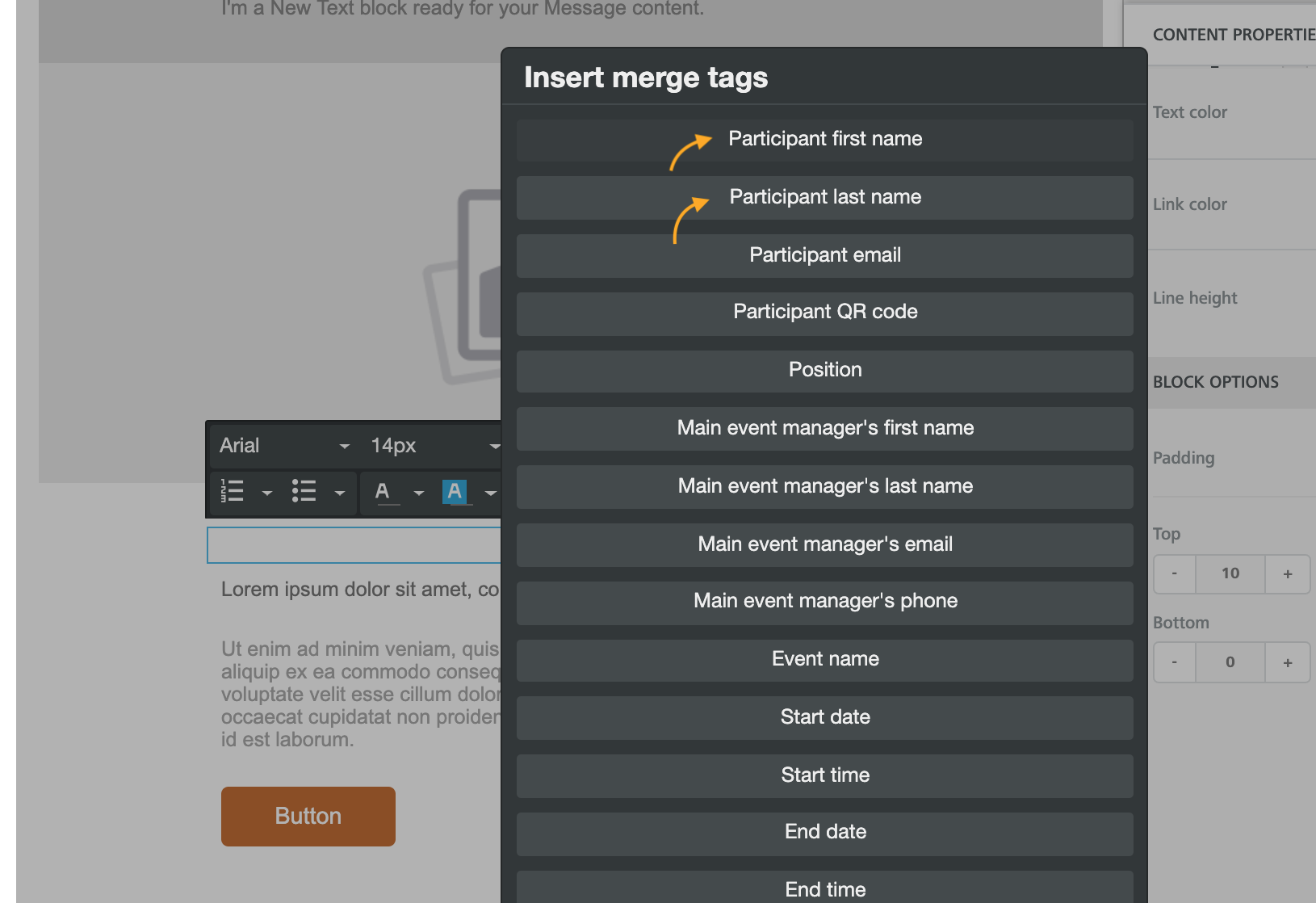 Step 4
Remember to click on the "Save" button.
Remarks
Other tags allowing the automatic display of content are available in "Merge tags".
We recommend adding a space between each tag.
Advice