The splash screen is an image that appears when the app is loading, with just a loading icon(loader) at the bottom. Its basically a welcome screen.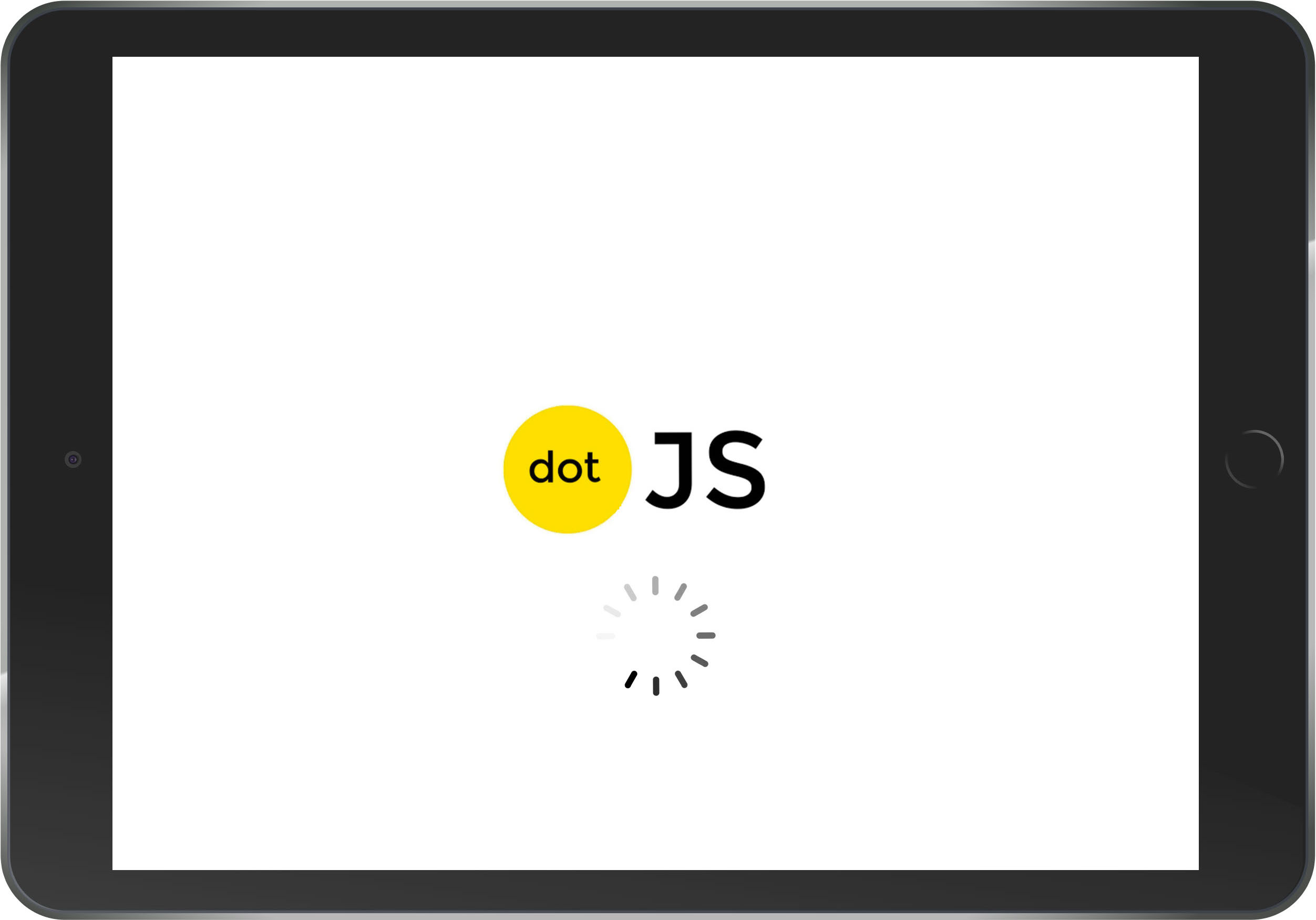 Step 1
Create you own splash screen with the help of our Photoshop file with the dimensions 2732px x 2732px.
Step 2
Make sure you place the important elements (logo, image, dates...) in the the area enclosed in blue (1240px x 1240px) on the splashscreen.psd file.
Step 3
Save your file in a png format.
Summary
The splashscreen is a welcome screen that appears when loading the application.
The format required is 2732px x 2732px with a concentration of important elements in the square making the square 1240px large.
Advice
A solid colour of splashscreen is will not compromise the image quality, an therefore the weight of the application.
Think about optimizing the weight of your images to reduce the loading time.